Gail Berry

of Norris, South Dakota, died on Tuesday, September 25, 2018
at the Winner Regional Long Term Care at the age of 75
Gail Elizabeth (Johnston) Berry was born to David and Helen Johnston on June 3, 1943, in North Vancouver, British Columbia, Canada. Gail and her two sisters Lynn and Vickie lived with their parents on the same street until they finished college at the University of British Columbia.

Gail obtained a Bachelor of Science degree in physical and occupational therapy. Later she attended Multnomah School of the Bible and graduated with a degree in Bible training. Gail planned to go and minister to leprosy patients in India, but her plans changed when she met Raymond Baxter Berry. After the first date they both knew this was God's plan, and as they say so many times: "the rest is history".

They were united in marriage on July 6, 1968, at a little church called Hillside Baptist. Together they lived in Portland, Oregon. They both had a desire to serve the Lord in Missions. After doing deputation they finally arrived in Ingwavuma, South Africa in August 1970. While in Africa their two sons were born: Loren in 1972 and Brent in 1974. Gail and her family returned stateside for a brief visit before returning to the work in Africa until 1980. Gail ran the pharmacy until Loren was born and then became the Station Hostess to the many visitors that came. She loved to cook and sew so any free time was put to good use.

Upon returning stateside in 1980, Gail and her husband Ray purchased a farm near Norris and have resided there ever since. She freely opened her home to others especially the friends of her two boys. Gail was proud of her beloved Canada, but became an American citizen while working at the Norris Post Office.

Gail struggled with dementia which first showed its signs not long after the loss of Grandma Berry in 2006. Gail spent a lot of time with her and missed her greatly at her passing.

Survivors include the love of her life Ray of Norris; two sons Loren (Linda) Berry of Rapid City, and Brent (Lynette) Berry of Jamestown, ND; nine grandchildren: Sequoyah, Annan, Serena, Gavin, Benjamin, Brandon, Jacob, Ashlyn, and Canyon; many nieces and nephews; and a host of other family and friends both near and far.

She was preceded in death by her parents.

A visitation will be held from 5-7 p.m. with a prayer service at 7 p.m. on Tuesday, October 2, at the Presbyterian Church in Kadoka.

Funeral services will be held at 10:00 a.m. on Wednesday, October 3, at the Presbyterian Church in Kadoka.

Interment will be at the Belvidere Cemetery.

Service Details
VISITATION
Tuesday, October 2, 2018 - 5-7 p.m.
Presbyterian Church
Kadoka, South Dakota

PRAYER SERVICE
Tuesday, October 2 - 7:00 p.m.
Presbyterian Church
Kadoka, South Dakota

FUNERAL SERVICE
Wednesday, October 3, 2018 - 10:00 a.m.
Presbyterian Church
Kadoka, South Dakota

OFFICIANT
Ken Toews

MUSIC
Congregational Hymns
"To God Be The Glory"
"In Times Like These"
"We Have an Anchor"
"A Child of the King"
"Turn Your Eyes Upon Jesus"

USHERS
Carl Bauman - Jerry Stout

PALLBEARERS
Evan Bligh - Jim Letellier - Tim Merchen
Darrel Batie -Larry Beckwith - Scott Bauman

HONORARY PALLBEARERS
All Relatives and Friends in Attendance

INTERMENT
Belvidere Cemetery
Belvidere, South Dakota
Guest Book
We are so sorry to hear of Gail's passing. She was such a bright light with a heart for people. We remember many good visits with Gail. We extend our deepest sympathy, and God bless all the family at this time.
~ Chris and Diana Elwood Volborg, MT (9/26/2018)
Gail's friendly smile was always appreciated. Our thoughts and prayers are with you all.
~ Justin and Joyce Wheeler Philip, SD (10/3/2018)
I was so sorry to hear of Gail's passing. I spent so many wonderful hours with her at Ingwavuma and was thankful we kept in touch all the years after we both came to the States to live. Gail's forthright manner and sense of humor made her a good companion, and I loved her dearly. Ray, Loren, and Brent, my heart grieves with you.
~ Mary Kay Smith Virginia (10/5/2018)
I wanted to add a specific memory I have of Gail. Whenever she talked about a situation that was unknown or of concern to her or was something she didn't particularly like, she ended her comments with a smile, saying, "Well, however the Lord chooses." I think her trust and acceptance were remarkable, and continue as a testimony to me.
~ Mary Kay Smith Virginia (10/5/2018)
What a beautiful lady inside and out. She has been caring and asking about four of my family generations. Her smile and timid personality always lit up my day.
~ Holly Clements and family Murdo,SD (10/3/2018)
Flowers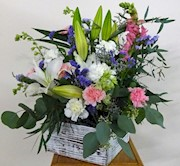 Rick and Marla Schlepp and Jason, David, and Jessica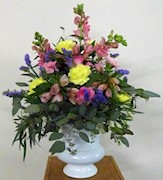 Tracy Timp, Sue Kostroski, and Laurie Lerner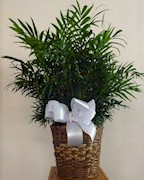 Loren, Linda and Family and Brent, Lynette and Family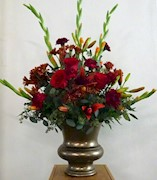 Mike and Coleen, Jim, Alan and Family, and Michelle and Family
Stulken, Petersen, Lingle, Walti, and Jones LLP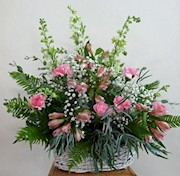 Jim, Marjorie, and Family
Norman and Lynne Burke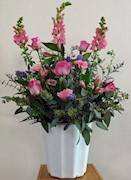 Keith and Bunny Berry, Jim and Joni Hunt Family, Lawrence and Patricia Swicegood Family, and Steve and Bobbi Stanfill Family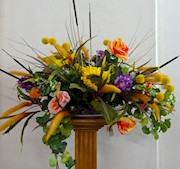 Loren, Linda and Family and Brent, Lynette and Family
Chris Bertram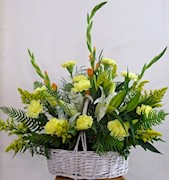 Keith and Bunny Berry, Jim and Joni Hunt Family, Lawrence and Patricia Swicegood Family, and Steve and Bobbi Stanfill Family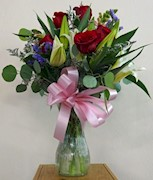 Loren, Linda and Family and Brent, Lynette and Family