Theresa M. Osterberg

of Wall, South Dakota, died on Thursday, March 8, 2018
at her home in Wall at the age of 78
Theresa Marie Whitwer was born February 24, 1940, in Rapid City, South Dakota, the daughter of David Lester and Hazel Marie (Bowar) Whitwer. She grew up in the Wall area and attended elementary school in Wall, Wasta, and a rural school north of Wall when her mom was teaching. Theresa then attended junior high in Wasta and high school in Wall, graduating from Wall High School in 1957. She then attended Black Hills State Teacher's College in Spearfish, where she earned a BS degree in Education.

Theresa was united in marriage to Otto Boyd "Swede" Osterberg on August 1, 1964, in Wall, South Dakota. They made their home in various places around the country due to Swede's job of wiring up umbilical assemblies to Minuteman Missiles. During this time, they had two children Waylon and Paulette "Pauli". Theresa taught school in Nebraska, South Dakota, North Dakota, and Montana, teaching various subjects to both high school and elementary students.

After 22 years in Nebraska, Theresa moved to Wall, South Dakota after her mother's death in 1997. She began working at Wall Drug in June 1998 and remained there until health reasons forced her to retire in February of 2017.

Theresa was a member of St. Patrick's Catholic Church in Wall, and enjoyed talking and working with people at Wall Drug. She also spent much time with her daughter at the Frontier Cabins, and from that time, had several "adopted grandchildren" from all over the world including Jamaica, Slovakia, and Poland.

Survivors include her son Waylon Osterberg of Omaha, Nebraska; her daughter Paulette "Pauli" Osterberg of Wall; three grandchildren Sheàlynn and Athey John "A.J." Osterberg and Tacia Osterberg; one sister Rita Whitwer of Wall; an aunt Beth Bowar of Medford, Oregon; and a host of other relatives and friends.

Theresa was preceded in death by her husband Swede Osterberg in 2001, her mother Hazel in 1997, and her father David in 1983.

Private family services were held. Interment was at the Wall Cemetery.
Service Details
Private family services were held. Interment was at the Wall Cemetery.
Guest Book
Sorry to hear of the lost of your loved one.
~ Rita Whitwer Wall,SD. (3/18/2018)
May condolences to the family. May the promise found in the bible at Revelation 21:4 give you comfort and hope.
~ SO Midlothian Il (3/19/2018)
Love and Prayers are with the family of Theresa. Susan & Denny Walsh
~ Dennis Walsh Miami, FL. (3/26/2018)
Flowers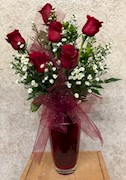 Your sister Rita
Family
Dick and Saundre Kreaheibel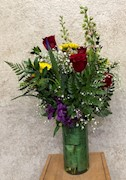 Joan and Karl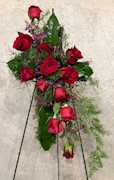 Family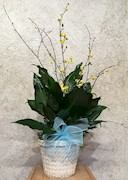 Wyatt, Stephanie, and Family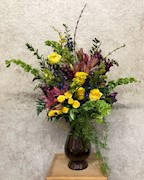 Family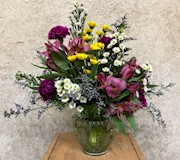 Gogie