Beverly Page

of Interior, South Dakota, died on Thursday, August 13, 2020
at the Kadoka Nursing Home at the age of 86
Beverly Page was born on February 7, 1934 in Rapid City, South Dakota to Paul and Altena "Elaine" Berry, the first of five children. Her childhood was spent on the Corn Creek Place and later the Blackpipe Ranch near Norris.

She attended White River High School graduating in 1952, then onto Black Hills State to get her two year teaching certification, shortly after, her and her friend Teresa moved to Wickenburg, Arizona where she sold western clothing by day and trained dude ranch horses in the cool evenings. Upon the sudden passing of her father in 1955 she returned home to help with the ranch.

Beverly also taught elementary K-8 at numerous western South Dakota country schools, educating students in the fundamental three R's and of course, music, was something she was immensely proud of. She was united in marriage to Dennis Page in 1972 bringing a young daughter, Jody, into the family. She hung up her teaching hat and they made their home on the Dan Page ranch for a couple of years before moving down the creek onto a place they could call their own! Through drought, blizzards, and dire financial conditions of the 70's Beverly was Dennis' right hand man, bookkeeper, and gardener. She helped keep the ranch afloat while raising a couple of children. During Jeff's years attending Kadoka High School she moved into town and was the owner of the only fabric store in Kadoka. During this tenure she built and sold over 30 Victorian era dresses for South Dakota's 1989 centennial, her skills of a competent seamstress were proudly worn by several ladies. Later her and her good friend Dorothy invested in a couple quilting machines and Corn Creek Calicos was born in the same year in Interior. Her fondest venture and truly her labor of love was making quilts for "Quilts with Love" which was a nonprofit venture that was started by a lady in Missouri. Beverly along with several other ladies from surrounding states donated quilts and care packages to United States Military personnel that were stationed overseas. In her twilight years she developed a love for baseball spurred on by her grandkid's talent. She rarely missed a Rockies game and never missed a Razorbacks game!

She was a rare gem that will be missed.

Survivors include her husband Dennis Page of Interior; one son Jeff Page of Interior; one daughter Jody (Dave) Kjerstad of Amarillo, Texas; five grandchildren: Lyle, Dexter, McCall, Reid, and Heston Kjerstad; two great-grandchildren Brody and Klaire Kjerstad; two brothers Ray Berry of Norris and Keith (Bunny) Berry of Rapid City; two sisters Lorena Fanning of Minneapolis, Minnesota, and Coleen (Mike) Kayras of Sturgis; and a host of other relatives and friends.

She was preceded in death by her parents Paul and Altena "Elaine" Berry; a stillborn daughter Sara Kay Page on March 14, 1973; sister-in-law Gail Berry; and brother-in-law Dick Fanning.

Visitation will be held one hour prior to the funeral service at the hall.

Funeral services will be held at 10:00 a.m. on Friday, August 21, at the Fire Hall in Interior.

Interment will follow at Black Hills National Cemetery.
Service Details
FUNERAL SERVICE
Friday, August 21, 2020 - 10:00 a.m.
Interior Fire Hall
Interior, South Dakota

OFFICIATING
Pastor Bill Hines

MUSIC
Stuart Livermont - Vocalist
"Wings of a Dove"
"Cattle Call"
"Amazing Grace"

PALLBEARERS
Jim Kayras - Alan Kayras
Brent Berry - Lyle Kjerstad
Jim Risse - Wade Risse

HONORARY PALLBEARERS
All Relatives and Friends in Attendance

INTERMENT
Friday, August 21, 2020 - 2:30 p.m.
Black Hills National Cemetery
Sturgis, South Dakota
Guest Book
Our thoughts and prayers go out to all the family, sorry for your loss.
~ Kari and Kendall Kjerstad Grand Junction CO (8/18/2020)
~ Tessica Grant Dell Rapids, South Dakota (8/16/2020)
Prayers for a thorough grieving and healing. She's among great company now.
~ Ringo Fanning San Diego, CA (8/16/2020)
Our regards
~ Ed & Lynette Culver Newell (8/21/2020)
So sorry for your loss. Instead of flowers the Ron and Jerry Fanning would like to make a donation in Bev's memory to Quilts with Love. Online I see many similar organizations. Anyone who knows specifics please send a message to me on Facebook.
~ Julie A Fanning Littleton, CO (8/24/2020)
Flowers
Sandy Phillips and Jim Handl; Gwen and Jerry O'Hair; and Lloyd and Jean Estes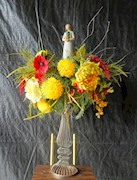 Mike and Coleen; Jim, Alan, Nancy, and Family; Michelle, Dustin, and Family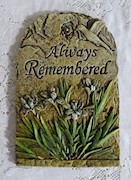 Laure Hildebrand and Rusty Olney
Your Friends at Xcel Energy - Amarillo, Texas
Crew Agency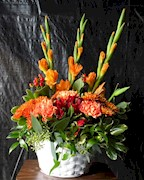 Shayne, Heidi, Shaylee, and Haylee
Jessica Abbott Family and Jennifer Strait Family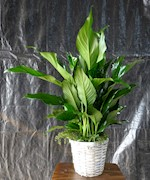 Kadoka Nursing Home Staff, Residents, and Board of Directors
Randy, Lisa, Samuel, and Lucy Kjerstad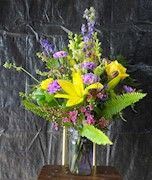 Sister Susie and Family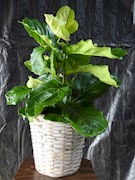 The Collers - Sauntee, Heidi, Jadyn, Jyntre, Jyrzee, Jerica, Danny, and Kids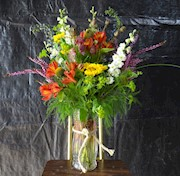 The Tucker Girls - Tracy, Susan, Laurie, and Angela