Marjorie Harrison

of Martin, South Dakota, died on Saturday, February 10, 2018
at the Rapid City Regional Hospital at the age of 76
Marjorie Joyce Rasmussen was born March 2nd, 1941 in Montrose, South Dakota. She was the first born of Paul and Kathleen (McGinnis) "Katie" Rasmussen. She attended the school system in Montrose and graduated high school the year of 1959. Prior to graduation, she had already been introduced to her future husband Raymond L. Harrison of White River, South Dakota in 1957 and they were united in marriage on September 8th, 1962 in Montrose after Raymond was discharged from the service in July 1961.

After uniting in marriage, the couple moved to Rapid City, South Dakota for a brief time then to White River in November, 1962. While living in White River, Marge worked for the White River school system. Then introduced was their daughter Lori in July of 1963. They then moved to Batesland in 1968 and in November of 1969 Daniel was born. The year of 1970, Raymond and Marge then moved to Martin, South Dakota where they resided to present day. While living in Martin, Marge was employed with the Bennett County School system from 1971-2001 when she then retired after 30 devoted years.

During Marge's life she enjoyed reading and sewing when around home. She was also a great supporter of Lori and Dan as they participated in Bennett County athletics during their school years. She also enjoyed dancing after meeting Raymond and then involved in a bowling league for years through present day. Also, introduced was leisure golfing with her daughter and as a family, camping became an addition where Marge always loved to fish. What many may not know is that she was a NASCAR encyclopedia and followed #24 Jeff Gordon her favorite driver since his introduction to racing in the 1990's. She also followed the pro circuit of golf and attended both NASCAR races and a few pro circuit golf tournaments. Marge was also involved on the election board for Bennett County.

She is survived by husband Raymond of Martin; her daughter Lori Harrison of Colorado and son Dan Harrison of Rapid City; brothers Ron Rasmussen (Wanda) of Washington state and Dennis Rasmussen (Cathy) of Sioux Falls; and included are many extended family relatives where she was known as "Aunt Midge".

She is preceded in death by her parents Paul and Kathleen and niece Stacy Rasmussen. May God Bless the Memory of Marjorie Joyce Harrison.

Memorial services will be held 11:00 a.m. Friday, February 16th, at the New Legion in Martin, with Pastor Kathy Chesney officiating.

Graveside services will follow at the White River Cemetery.
Service Details
MEMORIAL SERVICE
Friday, February 16, 2018 - 11:00 a.m.
New American Legion
Martin, South Dakota

OFFICIATING
Pastor Kathy Chesney

INTERMENT
White River Cemetery
White River, South Dakota
Guest Book
Been along time since i have talk to you , but remember the days when i knew you in White River. Sending my Prayers your way She was a wonderful lady.
~ Bonnie [Bouman} Madsen Kadoka S.D. (2/12/2018)
Ray, Lori and Dan, I'm so sorry to hear about Marge! A lot of memories come back when I think of her at the School. Sweet lady! My thoughts and prayers are with you doing this time!
~ Doreen (Haynes) Harter Rapid City, SD (2/12/2018)
My thoughts are with the Harrison family during this difficult time. I have such wonderful childhood memories of growing up next door . She was a special lady and will be missed dearly.
~ Scott Brill Fort Lauderdale, FL (2/15/2018)
Our sympathy to the Harrison Family.
~ Bob and Marj Bucholz Martin, sd (2/13/2018)
My sincere sympathy to Marge's family. I enjoyed working with her during my years at Bennett County Schools.
~ Joan Spears Tuthill, SD (2/14/2018)
So sorry for your loss Lori and family. Lot of memories over at your house. What a great woman.
~ Lisa Willard Chamberlain, SD (2/14/2018)
Raymond and family: So sorry to hear of your loss...Hang on to the memories of the good old days and the present days.
~ Joyce Goff Bailey Port Huron, Michigan (3/8/2018)
Flowers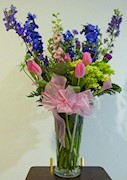 Family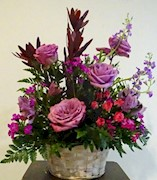 Larry Gunner, Pam, and Anna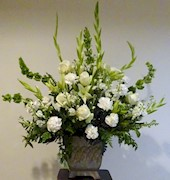 Family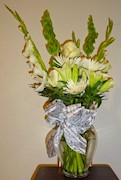 Grimms Pump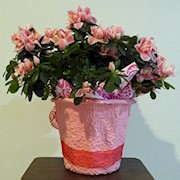 Bob and Hazel Harrison and Families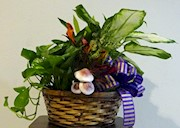 Bennett County School District, Board of Administration, Staff and Students, Phil Meaney (former business manager), and Chris Anderson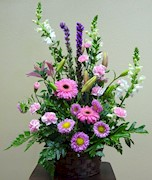 Ron and Wanda and Denny and Cathy
Mr. & Mrs. Larry Holland and Family, Mr. & Mrs. Terry Holland, Judy Struck and Family, Jerry Holland, Mr. & Mrs. Wayne Warne and Family, and Mr. & Mrs. Garri Holland and Family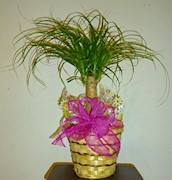 Security 1st Bank Directors and Employees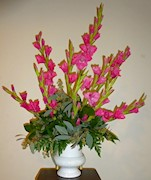 Sarah Clemens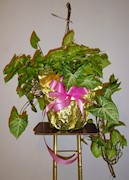 The Bush's, the Lester's, and the Wilhelm's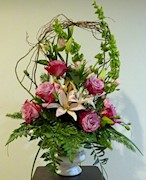 SAH Family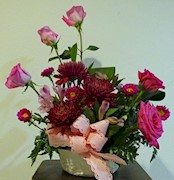 Bennett County Booster, Todd County Tribune, and Mellette County News