Robert "Bob" Bond

of Summerset, South Dakota, died on Monday, April 30, 2018
at his home in Summerset at the age of 85
Robert W. Bond was born January 2, 1933, the son of Norman and Sara (Rose) Bond, in Potato Creek, Bennett County, South Dakota.

Bob married Sharlynn Holsinger from Merriman, and to that marriage on son Rodney was born. They lived in California where Bob was an electrician and went on to establish his own business. He retired from that and after the death of Rodney and then his wife, Sharlynn, he moved back to Martin where he purchased the Bert Mansfield property. In 2013, he sold that property and moved to Rapid City and then to Summerset where he lived until his passing.

Survivors include his granddaughter Kristy Bond Tognazzini; great-grandchildren, Austin (7) and Hayley (4); sisters Dorothy Petrik and Bonnie Stethem; numerous nieces and nephews; and special friends Brad Cvach and Karmell Sharp.

Bob was preceded in death by his wife Sharlynn in 2005; his son Rodney in 2000; his parents; three brothers Lowell, Wesley, and Donald; and two sisters Norma Good and Marlyn Embree.

Cards and memorials may be sent to 28765 237th Ave. Martin, SD 57551.

Memorial services will be held at 10:00 a.m. on Thursday, May 17, at the New American Legion in Martin.

Interment will be at the Santa Maria Cemetery in Santa Maria, California.
Service Details
MEMORIAL SERVICE
Thursday, May 17, 2018 - 10:00 a.m.
New American Legion
Martin, South Dakota

CLERGY
Pastor Bill Hines

MUSIC
Mary Goss - Vocalist
"The Old Rugged Cross"
"Fishing In The Sky"

HONORARY PALLBEARERS
Jay Yohner - Danny Petrik - Wayne Bond
Jerry Bond - Ron Bond - Jim Embree

INTERMENT
Santa Maria Cemetery
Santa Maria, California
Guest Book
Please accept my sincerest condolences on the loss of your beloved Robert. Death is truly an enemy and we long for the day when it Wil be a thing of the past (1 Corinthians 15:26) Please be assured that our creator is aware of your suffering (Psalm 94:19) As you remember the life you have shared together, may you also find comfort in the Bible promise of a ressurection where you can be reunited (Acts 24:15; John 5:28,29)
Today I learned about the loss of your dearly loved John. Please accept my sincerest condolences and know that our creator is also aware of your grief and can comfort and sustain you (Isaiah 41:13; Psalm 94:19) In similar times of grief I have found great comfort from the Bible promise of a resurrection and an end to all death and sorrow (Acts 24:15; Revelation 21:4) May your memories and this hope give you a measure of peace (Philippians 4:7)
~ Downs Family Black Hills (5/3/2018)
Flowers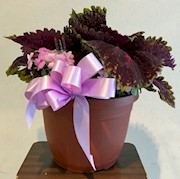 Jay and Janell Yohner
Jim and Jennifer Good and Family & Jim and Donna Hicks and Family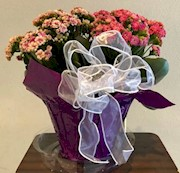 Dennis and Carol Yohner & Chris and Lisa O'Conner
Dorothy Petrik and Dan and Pam Petrik
Wayne and Donna Bond and Jayne and Mark Nivens