Dean Oren Parsons

of Philip, South Dakota, died on Thursday, June 21, 2018
at the Hans P. Peterson Memorial Hospital in Philip at the age of 91
Dean Oren Parsons was born February 1, 1927, in Philip, South Dakota, the first of seven children born to William "Bill" Jr. and Helen (Elshere) Parsons. He grew up and attended Rockyford grade school and later school at Hardingrove, South Dakota. Dean then attended Philip High School and graduated in 1945.

Dean learned to fly in 1946 and bought his first airplane, the first of many, a Taylorcraft. Flying was one of his lifetime interests. After the 1949 blizzard, he made many flights helping snowbound friends and neighbors. His most noteworthy flight was flying his oldest grandson, Douglas Hackens, to Salt Lake City to the University of Utah Hospital after a life threatening accident.

Dean was united in marriage to Blanche King LaFee in February of 1949 in Rapid City. To this union was born two daughters: Ruth and Beth. They farmed a short time at Milesville, and in 1950 he became a partner in Baye and Parsons John Deere dealership, and in 1957 they purchased the John Harnish farm north of Quinn. Dean was a progressive farmer instrumental in improving wheat farming methods. He served on the South Dakota Wheat Commission, Great Plains Wheat Commission, and Western Wheat Association. He traveled extensively for promoting and marketing wheat. Dean had a business in Wall for five years called Parsons Ranchers Supply he bought it in the 70's after he sold his ranch, then in 1981 he sold the business to Rick Johnson.

Dean was united in marriage to Mary Stangle on November 6, 2004, in Hill City. They made their home in Philip all their married life.

Survivors include his wife Mary (Voyles) Parsons of Philip; two daughters Ruth Ann (Jerome) Butters of Gypsum, Colorado and their children: Lisa (Patrick) Scheetz, Julie (Steve) Miller, Kathryn, and Richard, and Beth Parsons of Philip and her children: Matthew, Amber (Brad) Beer, and Murdock (Brittany Holt) Arthur; two step-children David (Linda) LaFee of Keystone and their children: Mark and Charles, and Barbara (Monty) Hackens of Rapid City and their children: Douglas, Daniel, Dustin, and Eric; Mary's children: Patricia (Eric) Wilson of Kingsland, TX, Anita (Doug) Peters of Hill City, Carol (Wally) Hoffman of Creighton, and Steve Voyles of Deerfield; two brothers Bart (Janice) Parsons of Milesville, and Billie (Connie) Parsons of Milesville; three sisters: Doris (Kenneth) Berry of Philip, Mary Slovek of Philip, and Leah (Jim) Waddell of Arizona; sister-in-law Joanne Parsons of Rapid City; several grandchildren, great-grandchildren, great-great-grandchildren, nieces, and nephews.

Dean was preceded in death by his first wife Blanche; his parents; a brother Boyd Parsons; a grandson Lavern Hackens; step- children John Salmon and Chuck Salmon; and a step-grandson Zane Hoffman.

In lieu of flowers a memorial has been established.

A visitation will be held one hour prior to the funeral service.

Funeral services will be held at 2:00 p.m. on Monday, June 25, at the American Legion Hall in Philip with Pastor Kathy Chesney officiating.

Interment will be at the Milesville Cemetery.
Service Details
FUNERAL SERVICE
Monday, June 25, 2018 - 2:00 p.m.
American Legion Hall
Philip, South Dakota

CLERGY
Pastor Kathy Chesney

MUSIC
Melanie Crowser - Pianist
Rachel Gartner - Vocalist
"On Eagles Wings"
"God Will Take Care of You"
Congregational Hymn
"The Old Rugged Cross"

USHERS
Paul Slovek - Doug Peters

PALLBEARERS
Matt Arthur - Murdock Arthur - Brittany Holt
Brad Beer - Amber Beer

HONORARY PALLBEARERS
All Relatives and Friends in Attendance

INTERMENT
Milesville Cemetery
Milesville, South Dakota
Guest Book
~ Duane & JNai Hauk So sorry for your loss! Dean was a gentleman! He will be missed. Prayers to the entire family. (6/21/2018)
Sorry about Dr aa n just know that he is at peace

~ Janice Rae Crowser Philip (6/21/2018)
Sending my sincere sympathy to the family of Dean.
~ Cleo Ramsey-Rowe Spearfish, SD (6/24/2018)
My Deepest Sympathy. You are in my thoughts and prayers. I always remember Dean coming in the Elkton House Restaurant on Sundays after church for lunch.
~ Fawna (Geigle) Goff Sturgis, SD (6/23/2018)
May he rest in peace
~ Daniel Hackens Everett WA (6/23/2018)
Our Prayers are with you all.
~ David & Shelly Williams Grand Junction, CO (6/25/2018)
Dean was a special person to my parents. He was always there to help in anyway. Hold the memories you have. RIP Dean

~ Linda Stilwell Kadoka (6/24/2018)
It's always hard when you loose a parent. Remember the good times and always keep them in your heart.
~ Jim and Vonnie O'Dea Howes, SD (6/22/2018)
Sorry to hear of your loss. He was always so nice to visit with.

~ Leslie&Catherine Williams Lincoln Ne. (6/26/2018)
Hello, sorry to bother you with a pitch I will be brief :)
Imagine having a video showing on google for 1000's of terms people are typing into google every day when they are looking for your business type or product.
I know you get people telling you they can get you ranked on Google all day long, how about i back myself up with proof.. take a look at what i do on the link below if it sounds good then i will do a case study for you showing you the power of my system before we even talk money.. get more information here
http://www.uniqueforme.info
Free case study http://www.uniqueforme.info
~ Free case study Free case study (7/11/2018)
Beth and Ruth and all of the family, our prayers are with you through this difficult time.
~ Kari and Kendall Kjerstad Grand Junction CO (6/24/2018)
My sympathy on the passing of Dean. I have fond memories of time spent with Dean when I was a young.
~ Lea (Willuweit) Ymker Armour SD (6/22/2018)
Murdock and Matt we are sorry to hear of your Grandpa's passing. Our thoughts and prayers are with you guys.
~ Tom and Jackie Shull Wall (6/28/2018)
Ruth and Beth. So sorry to hear of the loss of your father.
~ Angie Johnston Charlson Rapid City &Rochester (6/22/2018)
Sorry for your loss. Prayers are with you.
~ Georgia Moos Philip (6/25/2018)
Beth and family~very sorry to learn of the loss of Dean. Prayers are sent your way.
~ Vonda and Jason Hamill Milesville (6/21/2018)
Flowers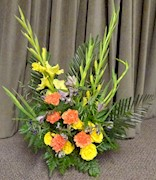 Pat and Jackie Heathershaw
"Grandpa" - Lisa, Julie, Katy, Richard, and Families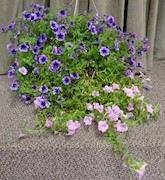 Mary Slovek Family
The Baye Families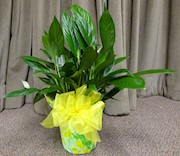 Your Quilting Friends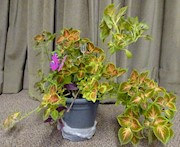 Shar and Mike Moses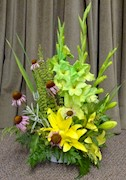 Dan and Cindy Hauk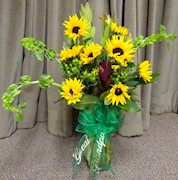 "Great-Grandpa" - Matt, Amber and Brad, Burke, Blake and Bret, and Murdock and Brit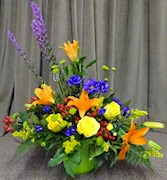 Bill, Connie, and Family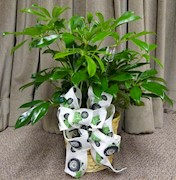 Joanne and Families