Leo Vern Stoner

of Philip, South Dakota, died on Monday, April 2, 2018
at the Philip Nursing Home at the age of 88
Leo Vern Stoner was born on December 13, 1929, in Alliance, Nebraska to Orville and Amelia (Ross) Stoner and was the fourth of five sons. His family moved to South Dakota in 1936 when Leo was seven years old. He attended country school in Bennett county and high school in Martin, South Dakota. He attended summer school in Spearfish where he earned his teaching certificate and later taught in one room country schools in both Bennett and Haakon county.

While attending summer school, Leo met the love of his life, MaryAnne Beckwith, and they were united in marriage on July 9, 1950, in the Deep Creek Church. To this union three children were born: Amelia, Lois, and Kenny. They made their first home in Patricia, South Dakota, where they worked on his Dad's ranch for the following two years. Following that they moved to Robbs Flat and ranched with MaryAnne's father, Ralph Beckwith, until 1959 when they rented several ranches south of Philip. In 1975 they purchased some farm and ranch land near Pierre where they lived until 2012.

Leo was a member of the Lutheran Church. He served on the Farmer's Union Board in Philip as a director for several years, and he also helped guide 4-H members by being a 4-H leader for many years. Leo was honored at the State Fair in 1986 in appreciation for his outstanding service to students in the state of South Dakota as a teacher in a one-teacher rural school.

Leo was a dedicated family man who loved farming and ranching. He truly enjoyed bringing in yearly crops, putting up hay, and checking on newborn calves. He was always there greeting people with his wonderful smile, contagious laugh, and the firmest handshake you could imagine. When he was not working you could find him reading a good book or outside tinkering in his shop where he could build or weld anything.

Survivors include his wife of 67 years, MaryAnne of Philip; a daughter Amelia Hurley and special companion Mike Livermont of Philip; a son Kenny Stoner and his wife Robin of Murdo; three granddaughters Cassie Wells and husband John of Guernsey, WY, Carrie Aarestad and husband Ben of Cheyenne, WY, and Heather Stoner of Wall; one grandson Cole Stoner and wife Holley of Hermosa; four great-granddaughters, Maddey and Harper Aarestad and Paisley and Hatley Stoner; and a host of other relatives and friends.

He was preceded in death by one daughter Lois Beck, one son-in-law Warren Hurley, his parents, and four brothers Clinton, Alton, Dale, and Clark.

Funeral services will be held at 2:00 p.m. on Saturday, April 7, at the Rush Funeral Home in Philip.

Interment will be at the Masonic Cemetery in Philip.
Service Details
FUNERAL SERVICE
Saturday, April 7, 2018 - 2:00 p.m.
Rush Funeral Home
Philip, South Dakota

CLERGY
Pastor Kathy Chesney

MUSIC
Joyce Wheeler - Pianist
Lyndy Ireland - Vocalist
"One Day At A Time"
"The Old Rugged Cross"

USHERS
Buster Peterson - Justin Wheeler

PALLBEARERS
Doyle Musick - Gerry Sayler - Jim Smith
Cole Stoner - Ronnie Beckwith
Gary Beckwith - Jim Beckwith

HONORARY PALLBEARERS
All Relatives and Friends in Attendance

INTERMENT
Masonic Cemetery
Philip, South Dakota
Guest Book
Our prayers and thoughts to the Family
~ Ralph & Cathy Fiedler Sturgis, S.D. (4/4/2018)
Amelia and family. Sad to hear of your fathers passing. Prayers and love to all.
~ Margaret Hurley Prescott Valley AZ. (4/5/2018)
Joann has a memory of the 4-H bus trip years ago when Mary Ann and Leo were chaperones, what a special couple to travel with. Also was always good to see Leo at the nursing home when he came to watch us dance, such a warm handshake. Hold on to the memories.
~ Les & Joann Pearson Philip, SD (4/4/2018)
My deepest sympathy to the family. He was a good friend, and will be greatly missed. But remember, he is free at last. No more pain. God love and bless all.
~ Dorothy Paulson Hayes, SD (4/3/2018)
It was a rich blessing to know Leo. We enjoyed the Stoner family when they lived in our community, and for sure his personality and handshake will never be forgotten. Hugs and prayers to Mary Ann and family.
~ Justin and Joyce Wheeler Philip, SD (4/3/2018)
Flowers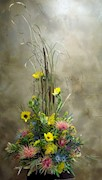 The Beckwith, Briggs, and Ulmen Families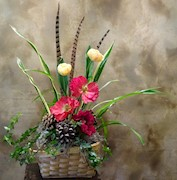 Kevin and Lorie McGrane and Family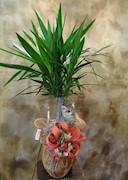 Penny and Larry Wells Family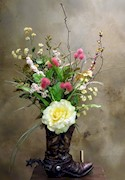 The Aarestads