Emma Riley Vogelgesang

of Wanblee, South Dakota, died on Tuesday, April 10, 2018
at the Rapid City Regional Hospital at the age of 0
Though her life barely began, she brought great joy and love into our lives. Baby Emma you are so loved, always & forever!

Survivors include her parents Jay and Roxanne Vogelgesang; three sisters Georgie Vogelgesang, Haley Torkelson, and Katelyn Torkelson; one brother Connor Torkelson; her nephew Aiden Jay Stabnow; her maternal grandfather Greg Reek, and her paternal grandmother Paula Vogelgesang.

There to welcome Emma into heaven is her brother Trevor Torkelson, and her paternal grandfather Conrad Vogelgesang.

Funeral services will be held 10:00 a.m. Thursday, April 19, at the Kadoka City Auditorium, with Pastor Gary McCubbin officiating.

Interment will follow the reception at the Vogelgesang Family Cemetery in Wanblee.
Service Details
FUNERAL SERVICES
Thursday, April 19, 2018 - 10:00 am
City Auditorium
Kadoka, South Dakota
CLERGY
Pastor Gary McCubbin
USHERS
Aj Bendt - Dustin Enders
MUSIC
Josie Kukal - Vocalist
"Gone Too Soon"
Special Music
"He Knows What He's Doing" - Charley Jenkins
PALLBEARERS
Charlie Even - Kiel Cook
HONORARY PALLBEARERS
All Relatives and Friends in Attendance
INTERMENT
Vogelgesang Family Cemetery
Wanblee, South Dakota
Guest Book
So sorry for your loss, prayers and faith be with you all
~ Kristi Stevahn Oregon (4/17/2018)
So sorry for your loss Jay and Roxanne, we know this isn't easy God had a plan and will love her so much. Sending our prayers and a big hug to you all. Our prayers!
~ Marvin & Kathy Jobgen Scenic SD (4/19/2018)
I am so sorry for your lost. May God be with your during these times.
~ Jessi Fromm Kadoka (4/20/2018)
My sincere condolences in the loss of your precious baby girl. It is never easy to lose a loved one in death, but especially difficult when one is so young. May the God of all comfort and tender mercies give comfort and strength to your family during this very difficult time. 2 Corinthians 1:3,4.
~ Suzanne (4/18/2018)
I am at a loss for words... I want to offer you my thoughts, prayers, hugs, friendship, and a shoulder to cry on if you ever need one. I wish I could be there with you.
~ Kassie Kukal PO BOX 198 (4/19/2018)
So sorry to hear of your loss of a sweet little girl. Our thoughts and prayers are with you and your family.
~ Tom and Jackie Wall (4/15/2018)
Thoughts and prayers for you and your family during this difficult time. Lots of love, hugs, & prayers for you all in the comings days.
~ Toy Ross-Sullivan Browerville, MN (4/19/2018)
Sympathy to you and family. Prayers for healing after such a loss.
~ Bill and Marsha Sumpter Kadoka (4/18/2018)
Jay and Roxanne, so sorry for your loss my heart goes out to you.
~ Nikki Buck Rapid City, SD (4/17/2018)
Our hearts go our to you at this time. Crying inside for you. She went straight to the arms of Jesus. God bless you and your families.
~ Kenny & Lyndy Ireland Philip, SD (4/17/2018)
We were so very sorry to hear about the loss of Emma. God must certainly have a special plan for her. We send our love and prayers to the entire family. Ella Rock, Sharon Vaughan, Cliff and Pam Fairchild
~ Pam Fairchild 12176 US Hwy 14A (4/19/2018)
Prayers to you now andin the future, words it seems are never enough. Hugs and Prayers sent to All.
~ Bruce and Bonnie Madsen Kadoka S.D. (4/16/2018)
Thoughts of strength and peace as you embark on each day with a heavy heart at the loss of your daughter. God is good and he will see you through this unimaginable event. Prayers for your family.
~ Pam and Keith Bonenberger Kadoka SD (4/16/2018)
Flowers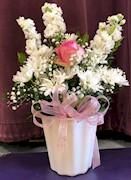 Jayne Rock, Demitry Rock Gilbertson, and Steve Gilbertson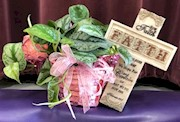 The Coller Clan - Sauntee, Heidi, Jerica and Danny, Jadyn, Jyntre, and Jyrzee
Jill and Deven Schmidt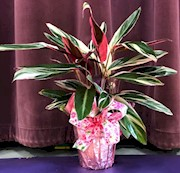 Bruce and Bonnie Madsen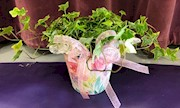 Jim and Debbie Antonsen and Families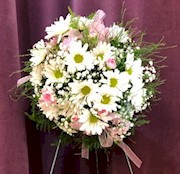 Grandma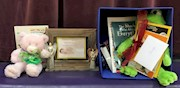 Kadoka Elementary School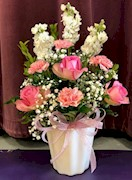 Jen Owens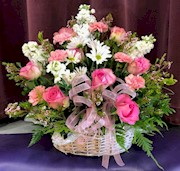 Kris and Randy, Jason, Lori, Terri, Graig, and Families
Laure and Rusty
Enders Insurance Agency