Cleon Boomer

of Interior, South Dakota, died on Friday, February 9, 2018
at the Bennett County Hospital in Martin at the age of 86
Cleon Hawley Boomer was born to George Hawley and Minnie (Thomsen) Boomer on September 26, 1931 in Valentine, NE. He and his older sister, Hope Caroline, grew up south of the Headlee Ranch and west of Hisle near Snake Butte. He was baptized by a circuit Methodist preacher at Potato Creek in August 1943. Cleon stayed with Dorothy Porch in Kadoka to attend school his 8th grade year and stayed with Saxon Williams his freshman year. He completed two years of high school at Kadoka. He transferred to Bennett County to graduate high school in 1949. Cleon was musical and played in high school and local bands. He made many life-long friends from his high school days and happily attended his 60th high school class reunion in Spearfish, SD in 2009.

Cleon joined the Army in October 1952 during the Korean conflict. He was honorably discharged in July 1954 at the rank of Corporal. Cleon returned to the ranch and continued to make a life there.

The Glen Shorb family lived by the Headlee Ranch until they moved to Hermosa. They were special friends of the Boomers and Cleon, and later on his family, spent many fun times with Dallas and Cliff Shorb and their families.

Cleon married Fern Coats on October 3, 1960 in Ft. Pierre, SD, in a double ceremony with Raymond and Joan Greenough. Cleon gained an immediate family with McKinley Len (Kenny), Michelle Kay (Shelly), and Bimbo. Cleon and Fern quickly added three more children to their litter, Scott Hawley, Holly Rae, and Kelly Wade. All six children provided constant entertainment and pride for their parents. Cleon and Fern joined St. Katharine's Episcopal Church in Martin and raised their children in that faith. He also served as a Director on the Lacreek REA Board for twenty-five years.

Cleon and Fern have fourteen grandchildren ranging in age of 40 years young to 1 year old: Mandi Sioux, Jason Allen, Seth Albert, Justin Len, Fern Nicole, Brittany Dawn, Summer Dawn, Thunder Cole Cleon, Shane Harold, Emersyn Hawley, Dyson, Chayson, Tyan, and Ryden. They have seventeen great grandchildren and two great-great grandchildren.

Cleon is survived by his wife Fern, daughters Holly and Shelly, sons Ken (Konnie), Scott (Sue), and Kelly (Chaney), his sister Hope C. Weimer of Rapid City, all the grandchildren and greats, many nieces and nephews, and several cousins.

He was preceded in death by son Bimbo, parents Hawley and Minnie, brother-in-law Robert Weimer, nephew John Weimer, maternal grandparents Jens and Caroline Thomsen, and paternal grandparents Allen and Laura Boomer.

Services for Cleon Hawley Boomer will be Tuesday, February 20 at 1:00 pm at the New Legion in Martin, SD, followed by graveside rites at Martin Community Cemetery. Lunch will follow at the New Legion. All are welcome to visitation at 5:00 pm followed by Evening Prayer with communion on Monday, February 19, at 6:00 pm at St. Katharine's Episcopal Church in Martin, SD. All services are officiated by Fr. Ed Hunt.

Cards and memorials may be sent to P.O. Box 883, Martin, SD 57551.
Service Details
VISITATION
5-6 p.m. Monday, February 19, 2018
St. Katharine's Episcopal Church
Martin, South Dakota

EVENING PRAYER AND COMMUNION
Monday, February 19, 2018 - 6:00 p.m.
St. Katharine's Episcopal Church
Martin, South Dakota

MUSIC
"How Great Thou Art"
Blessed Are The Pure"
"Just As I Am"

FUNERAL SERVICES
Tuesday, February 20, 2018 - 1:00 p.m.
New American Legion Hall
Martin, South Dakota
OFFICIANT
Fr. Ed Hunt
MUSIC
Thunder Boomer - Vocalist
"Sing Me Back Home"
Special Music
"Go Rest High"
USHERS
Matt Porch - Travis Thompson
PALLBEARERS
Clay Shorb - Bill Shorb - Brad Porch
Todd Porch - Shayne Porch - Jeff Slattery
HONORARY PALLBEARERS
Don Hines - Cliff Shorb - John Slattery
Walter Simmons - Stanley Porch - Ralph Porch
Boyd Porch - Wayne Livermont - Linn McCoy
Bobby Porch - Billy Porch - Dale Guptill
LeRoy Guptill - Rodney Hockenbary
All friends too numerous to mention
INTERMENT WITH MILITARY HONORS BY AMERICAN LEGION POST #240
Martin Community Cemetery
Martin, South Dakota
Guest Book
Kenny and Konnie, so sorry to hear of the passing of Cleon, dad (Buster) thought a lot of him and considered him a dear friend, probably telling stories and catching up. Our sympathy to your families. Kip and Deb Krull
~ Deb Krull Harrold SD (2/21/2018)
My deepest sympathy to all of you. So very difficult to lose a husband, father, grandfather, friend. May the good Lord wrap his loving arms around you at this difficult time and bring you peace.
~ Tracy (Lockmon) Hunter Custer, Sd (2/14/2018)
Much love to the entire Boomer clan - a vast group of wonderful people that are related by blood and by deep friendship. What a blessing to have this wonderful man in your lives to shape it and to share it. My thoughts and prayers go to you all in this time as you celebrate his life on this planet and his passing to into the next life.
Love always, Shannon
~ Shannon Smith Laramie, WY (2/13/2018)
My deepest sympathy to Fern and the family! May he rest in peace!
~ Janyce Trask Black Canyon City, AZ (2/16/2018)
Thanks for serving
~ A VETERAN (2/15/2018)
Our sympathy to Fern and f amily
~ Bob and Marj Bucholz Martin, sd (2/13/2018)
My sincere condolences to the family. Words are never enough to take away the pain; but we can find comfort in God's promises to soon bring our loved ones back to life again, remove all suffering and death forever- Acts 24:15 and Revelation 21:3-5. May God provide the family with strength and inner peace as you all reflect on his promises and cherish wonderful memories of Cleon. I hope that the family can find more bible based comfort in coping with grief and the days ahead by visiting (jw.org). In the search box type: Is there hope for the dead video. The family will be in my prayers.
~ Nadia (2/15/2018)
Flowers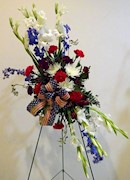 Hope Weinner and Family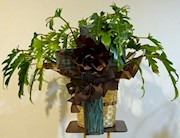 O'Bryan Brothers and Families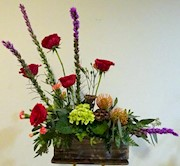 Kenny Jacquot Family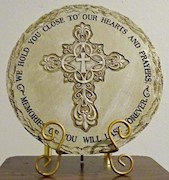 Stanley & Shirley, Matt & Cheryl, Kari, Colby & Sarah, and Brett & Melissa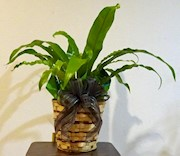 Pride Grain - Marvin Coats and Employees
Carole Alice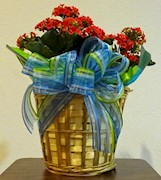 Security 1st Bank Directors and Employees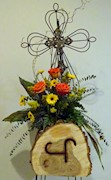 Phil and Johnita Stapleton, Debbie Eisenbraun, and Scott and Laci Varilek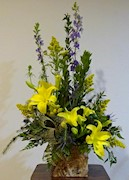 BC Board of Education Administration and Staff
Family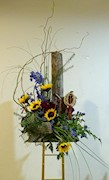 Team Hisle
Gary and Rachelle Coats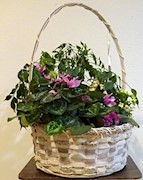 LaCreek Electric Directors, Staff, and Employees
Rushmore Electric Power Directors and Employees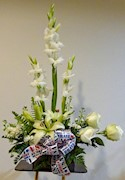 The Segura Family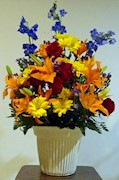 The Gene Williams Family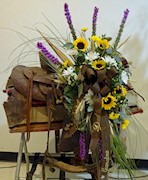 Family - "Husband" "Dad" "Grandpa"