Patricia "Pat" Peters

of Wall, South Dakota, died on Tuesday, April 11, 2017
at the Hans P. Peterson Memorial Hospital in Philip at the age of 84
Patricia Joan "Pat" Huebl was born March 15, 1933, in White Lake, South Dakota, the only child of Henry and Leone (Diesch) Huebl. She attended Sioux Falls College of Business earning her degree.

In 1953, Pat married the love of her life and High School sweetheart, Duane Peters, following his service in the Army. They operated a farm outside of White Lake, South Dakota, for 17 years. In 1970 they began a new adventure in their lives, along with their five children, by purchasing and running the Best Western Plains Motel in Wall, South Dakota. This remains a family business today. The motel was Pat's greatest love, after Duane and her children. She and Duane were married for nearly 40 years prior to his passing in 1993.

Pat was an expert seamstress, learning at a young age, making all her dresses and numerous outfits for her children and grandchildren. Pat and her husband, Duane, were avid members of dance clubs in their younger years. She was physically active and enjoyed exercising every day. Pat loved playing "Bridge" and enjoyed weekly games with her friends. Also, endless games of Yahtzee were played with family!

In addition to raising five children and a motel business, Pat was an involved member of Saint Patrick's Church in Wall, South Dakota. She participated in many church events. She enjoyed spending time with all her grandchildren and great-grandchildren, and attending all their special events.

Her children and their families survive Pat, including: Terry and Susie Peters, children Talon Peters (fiancé Brittney Hammen), and Kelsey (Peters) and Kyle Barber; Doug and Anita Peters, children Jennifer (Peters) and Kevin Sobolik; great-grandchildren Caleb and Maren, and Mathew Peters; Jackie (Peters) and Pat Heathershaw, children Heidi (Heathershaw) and Shayne Porch; great-grandchildren Shaylee and Haylee; Kristy (Heathershaw) and Landon Stout; great-grandchildren Brinley and Jax; Lex and Kendra Heathershaw; great-grandchild Owen; Jeff and Pam Peters, children Keagan and Lexi; Nicole (Peters) and Mike Hall, children Haden and Broden; Her best friend of many years, Mabel Hammerstrom; and dear friend Darla Wolf.

In addition to her husband Duane, Pat was preceded in death by a daughter in infancy, and her parents.

Patricia Joan Peters died peacefully, Tuesday, April 11, 2017, from natural causes with family at her side.

Memorial services will be held 10:00 a.m. Saturday, April 15,at St. Patrick's Catholic Church, (701 Norris St.) in Wall, South Dakota.

Private family graveside services will be held at Black Hills National Cemetery near Sturgis.

A memorial has been established to Philip Health Services.

Service Details
MEMORIAL SERVICES
Saturday, April 15, 2017 - 10:00 a.m.
St. Patrick's Catholic Church
Wall, South Dakota

OFFICIATING
Father Tim Hoag

PRIVATE INTERMENT
Black Hills National Cemetery

MEMORIAL
Established to Philip Health Services
Guest Book
Doug & family, We are so very sad for your loss. Your mom was a beautiful person and we hope her memory will bring you all comfort. God Bless.
~ Jennifer and Dean Hill City (4/12/2017)
The Peters family are in my thoughts and prayers over the loss of Pat. She will be greatly missed.
~ Ronald Johannesen (4/13/2017)
Mom and I send our deepest sympathies to each and every one of you. Pat raised a beautiful loving family. God Bless all of you during this difficult time.
~ Mary & Jill Kjerstad Rapid City, SD (4/13/2017)
We have the Peters family in our thoughts and prayers. We are sorry for your loss.
~ Jerry & Laura Johannesen Cheyenne, Wyoming (4/14/2017)
We are so sorry for your loss, our prayers are with you.
~ kendall & kari kjerstad Wasta,SD (4/14/2017)
Terry, Jackie, and Family..
My Deepest Sympathy. May the Lord Be With You Now and Always. You are in my thoughts and prayers.
~ Fawna (Geigle) Goff Sturgis,SD (4/12/2017)
Deepest Condolences
~ Christina Hertel Wall, SD (4/13/2017)
To know Pat was to love her! We were always greeted with a pretty smile and kind words! Prim & Proper! Bling & Beautiful! Our sympathy to her wonderful family. May God bless you and comfort you today and in the days to come!!!
~ Kathy & Bill Klemann Rapid City (4/14/2017)
So sorry to hear of Pat's passing, she was a special lady
~ Norma & Marvin Williams (4/15/2017)
Dear Peters family:
Please accept my heartfelt condolences for the loss of your loved one. Take comfort in knowing that soon all those in the memorial tombs or grave will be resurrected or raised up back to life in conditions free from sickness and death (John 5:28,29; Revelation 21:4). Those are just two of many comforting scriptures found in the Bible. May the God of love comfort your family and friends during your period of mourning.
~ Johnson family CT (4/22/2017)
My condolences go out to the Peters family
~ Aaron Kitterman & family Rose Hill, KS (4/14/2017)
To the family sorry for your loss. May the memories soothe your hearts and may the bible's promise of a paradise earth , where there will be no more pain,sickness or death, give you comfort and hope. (Isaiah 33:24; Revelation 24:4)
~ SY ILL (4/18/2017)
You've really helped me untsnedard the issues. Thanks. http://gqrpwnjce.com [url=http://cenuzqkp.com]cenuzqkp[/url] [link=http://aeywro.com]aeywro[/link]
~ Dragon (5/19/2017)
All of us a Somerset Court are saddened to hear of Pat's passing and our warmest thoughts are with you all!
~ Doug Bailie Rapid City (4/12/2017)
To Pat with love, respect and much affection.
~ Jonny Winn-Holsether Wall, SD (4/19/2017)
Jeff and family. So sorry to hear of the passing of your mom. She was a lovely lady and I always enjoyed seeing and talking to her. My thoughts and prayers are with you all.
~ Kevin Foster Rapid City (4/14/2017)
Wowza, problem solved like it never haeednpp. http://dosrfstxou.com [url=http://zblrwugqzru.com]zblrwugqzru[/url] [link=http://xhbvxafo.com]xhbvxafo[/link]
~ Xandy (5/16/2017)
My thoughts are prayers are with you at this difficult time.
~ Kari Porch Pierre SD (4/13/2017)
love and prayers to all of you! Pat was a very special woman and I always enjoyed fixing her hair!! (We all know she liked to look her best!!) know she will never be forgotten!!
~ Gail and Wanda Pierre SD (4/12/2017)
My condolences to Pat's family.
~ Lori Kelly Philip,South Dakota (4/16/2017)
I am so sorry to hear about your Mom, Pat! We have fond memories of all the fun family times over the years. We have often wondered how you were all doing. Sad how over time, we loose track of close friends. My deepest sympathy.
~ Julie (Meier) Chmela Sioux Falls, SD (4/13/2017)
Jackie, Pat and Family, So sorry to hear about your mom. You are in our thoughts and prayers.
~ Mark and Laurie Hindman Wall (4/13/2017)
I'm so sorry for your loss. My thoughts are with the entire family during this time.
~ Tom Clark Pahoa Hawaii (4/13/2017)
To the family and friends,
I am very sorry to hear of your loss.
A comforting scripture from the Bible is at Job 14:14,15 which says:
"If a man dies, can he live again? I will wait all the days of my compulsory Service until my relief comes.
 You will call, and I will answer you. You will long for the work of your hands."
Yes, God longs to bring your loved ones back to life!
Studying the Bible can bring us much comfort. If you would like free Bible studies, at a time and place convenient
to you, please go to jw.org at the bottom of the home page to request one.
~ BL Qualls Knoxville Tennessee (4/30/2017)
Peters family-so sorry for your loss-it is so hard to lose a mother-know that eventually tears will be replaced by smiles of wonderful memories-I always thought your mother was both sweet and classy.
~ Connie Simon Owanka, SD (4/13/2017)
Flowers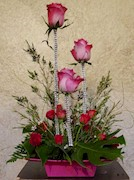 Rod & Cheryl Renner and Lindsey & Haun Hildebrand
Doug and Justine Estes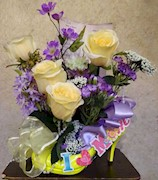 Family
Class of 1976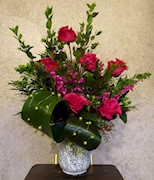 Grady and Bernice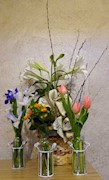 Rick & Patt and Sarah & Marjorie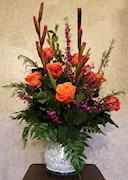 Dan and Cindy Hauk and Families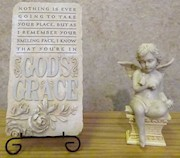 The Munsen Family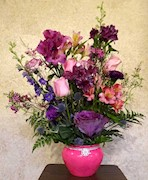 SunShine Inn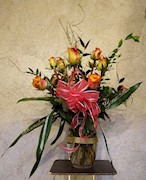 Family - "Grandma" "Great-Grandma"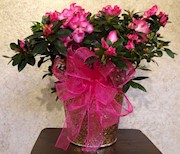 Ann and Bruce Mairose
Juston and Donna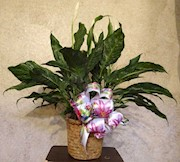 Pete, Shannon, and Tate Reinert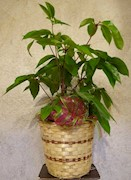 The Children of Pat & Frederick Meier, Mike, Mark, Jeanie, Curt, Julie, Fritz, and Families
Andy Moon and Family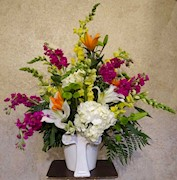 Eric & Natalie, Ken, Gary & Shar, and Keith & Meg Hansen
Your Scheels Family
Crew Agency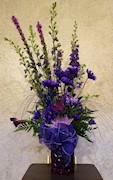 Wall Building Center - Darwin & Betty Haerer and Dar & Lisa Haerer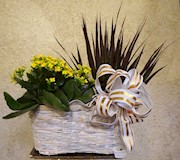 Stanley County Coaches Association
Best Western Crew - Jennifer, Abbie, Debbie, Jerry, and Marsa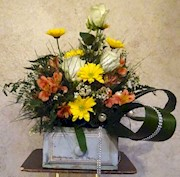 Missouri River Energy Service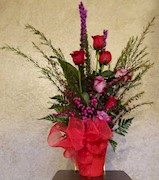 Breese and Law Families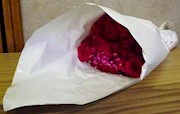 Mike, Huloya, and Olivia Freeman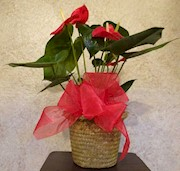 Nick, Robin, and Nicholas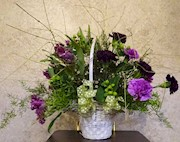 Class of 1986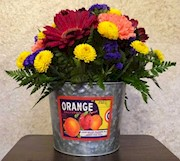 Matthew, Abbie, and Jessica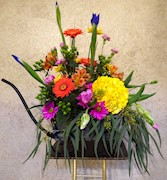 The Bergs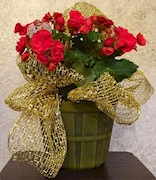 The Ronald Johannesen Family
Laura, Todd, Joan, and Todd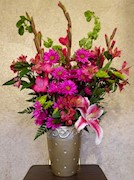 The Logans, The Grimes, and Erica Reynolds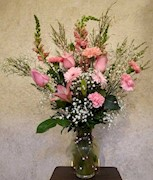 Comfort Inn Crew, Holiday Inn Crew, The Shriner's, and the Golden Spike Crew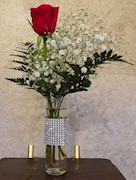 The Class of 1973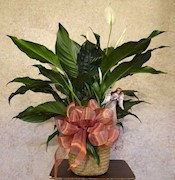 Marilyn, Jacey, Jeremy, Jill, Justin, Amy, Families, and Grandsons
Jerry and Jody Johannesen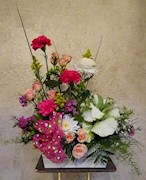 Wall Badlands Chamber Board of Directors
The McMillans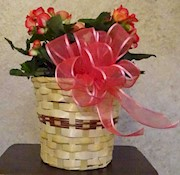 Dakota Country Pharmacy