Donald Lawrence Schultz

of Philip, formerly of Milesville, South Dakota, died on Monday, October 8, 2018
at the Philip Nursing Home at the age of 78
Donald Lawrence Schultz, better known as "Don" by his family and friends, was born on April 28, 1940, in Webster, South Dakota to Raymond and Anna (Pekron) Schultz.

Don moved near Sioux Falls at the age of thirteen where he lived with his family for over fifteen years. In 1968, Don moved to Milesville area and for the next 30 years worked as a carpenter and handyman. In 1998 Don moved to Pete and Bernice Kari's ranch south of Bison, SD, where he lived and worked for nearly 18 years.

In 2016, due to failing health, Don moved to Philip where he resided until his death.

Don was a member of St. Joseph's Catholic Church of Mud Butte and St. Mary's Catholic Church of Milesville.

Survivors include two brothers, Richard (Darlene) Schultz of Dell Rapids, SD and Lawrence (Linda) Schultz of Tea, SD; one sister, Delores (Wayne) De Splinter of Jasper, MN; sister-in-law Bethel Schultz of Casper, WY; brother-in-law Phillip Duffy of Luverne, MN; many nieces, nephews, cousins and a host of other relatives and friends.

He is preceded in death by his parents Raymond and Anna, his brother Roy Schultz and sister Loretta Duffy.

A rosary service will be held at 6 p.m. on Friday, October 12 at the Sacred Heart Catholic Church in Philip. A time of fellowship will follow in the church basement.

Mass of Christian Burial will be held at 10:00 a.m. on Saturday, October 13 at the Sacred Heart Catholic Church in Philip.

Burial will follow at the Milesville Cemetery.
Service Details
ROSARY SERVICE
Friday, October 12 - 6 p.m.
Sacred Heart Catholic Church
Philip, South Dakota

MASS OF CHRISTIAN BURIAL
Saturday, October 13, 2018 - 10:00 a.m.
Sacred Heart Catholic Church
Philip, South Dakota

CLERGY
Father Gary Oreshoski
assisted by Deacon Lloyd Frein

MUSIC
Marianne Frein - Pianist
Shelby Hanson - Vocalist
"I Am the Bread of Life"
"Pastures of the Lord"
"Taste and See"
"O Loving God"
"Lead Me Lord"

HONORARY PALLBEARERS
All Relatives and Friends in Attendance

INTERMENT
Milesville Cemetery
Milesville, South Dakota
Guest Book
This wonderful man will be missed by so many! We also remember him eating at The Ridge, sitting in the same booth and ordering a fish sandwich. As for being a handy man, whenever something needed fixed, or we needed something built , so often it would be said, " Call Don, he can do it." That was heard at home and at the schools when he was known to be the person who would know how to fix almost anything! In later years, Don would come to work on a project and stay in our upstairs. He would love to listen to the station that played polka music. Don truly was a man to be respected for all he did in the community.
~ Gene and Theresa Deuchar Milesville, SD (10/10/2018)
Don was surely a man of many talents. Don helped Jim put a ceiling fan in our church at Plainview. When I worked at the Ridge, I fixed many fish sandwiches for him. Also enjoyed his Dad, Raymond, when he lived with Don. A very wonderful religious man. RIP friend.
~ Jim and Vonnie O'Dea Howes, SD (10/12/2018)
Rest is peace Don
~ Pat Quinn Centennial CO (10/8/2018)
RIP...I learned so much from Don as we worked side by side building several hog barns.
~ Todd Blair Issaquah, WA (10/9/2018)
Don was a great man. My memories of him go back as far as I can remember. From him coming into the Ridge everyday and ordering a fishwich to all the years he worked on our farm building all of our barns. He truly was the handyman of Milesville for many years.
~ Tiffanie Wakeley Wausa, NE (10/9/2018)
Don was the handy dandy fix it man for the Milesville community for many years. A very talented man in all things! We enjoyed many meals and several holidays with him as our guest, always enjoyed his stories.
~ Floren and Debbie Falzone Philip, SD (10/8/2018)
May Don Rest In Peace. He was such a quiet, friendly man and I enjoyed getting to know him when he lived at Silverleaf. Our sympathy to the family.
~ Larry and Julie McLaughlin Midland (10/9/2018)
Flowers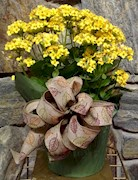 Dakota Country Pharmacy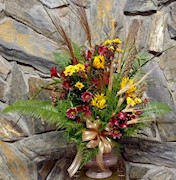 Nancy, Rick, Ryan, Steve, Nina and Family, Beth and Family, Karen, Jerry and Family, Theresa, Jeff, Joe, Julie and Family