Gary Jorgensen

of Murdo, South Dakota, died on Tuesday, June 12, 2018
at the Hans P. Peterson Memorial Hospital in Philip at the age of 89
Garret (Gary) Frank Jorgensen was born February 18, 1929 to Thomas K. Jorgensen and Anna K. (Graff) Jorgensen on the homestead south of Van Metre, SD. It was a busy day, considering that Gary's birth was preceded by a lengthy wrestling match to determine who would see the world first – Gary or his twin brother Andrew "Bud" Jorgensen. Legend has it that Gary won the match.

Gary was raised with eight siblings on the homestead where they survived the Great Depression growing vegetables, raising poultry and cattle, and selling cream and butter. Gary attended school at East Harrington Township Country School through the 8th grade and then the family moved to Murdo in 1943 where he attended Murdo High School, graduating in 1947.

Gary worked for the Kuhrt Dairy milking cows and delivering milk, and he worked for ranchers breaking horses during his high school years. Bud and Gary started breaking saddle horses and draft horses when they were 11 years old. Gary began working for William Francis Plumbing and Heating in 1947. In April of 1964 Gary founded Gary's Plumbing, Heating and Electric and spent the next 45 years working throughout western South Dakota as a Plumbing, Heating, and Electrical contractor.

Gary married Marjorie Thorn on May 27, 1947 and to this union daughters Margaret Carol and Lorna Gay were born. Gary married Betty Parker on August 9, 1953 and to this union son David Austin, and daughters Donna Jean and Teresa Louise were born.

Gary's last years were spent in the loving care of the Philip Nursing Home. Gary enjoyed western music, hunting, fishing, and the challenge of figuring out work projects. He loved his community and friends in Murdo and to the end was figuring and planning how he would get back home by building a senior living center in Murdo.

Gary is survived by his children Lorna Kittelson and husband Steve of Brooklyn Park, MN; David Jorgensen and wife Kathy of Covington, TN; Donna Eckert and husband Bill of Okaton, SD; Teresa Hatheway and husband Jerry of Murdo, SD; 11 grandchildren and 21 great grandchildren; his twin brother Andrew "Bud" Jorgensen and his wife Elenor of Loveland, CO; his sister-in-law Mrs. Walt (Ople) Jorgensen of Worland, WY, and a host of relatives and friends.

Gary was preceded in death by his parents, his wife Betty; two daughters Margaret Jorgensen and Donna Jorgensen as an infant; brothers Leonard, Walter and Louis (Tex); sisters Blanche, Lauriena, Bergetta, and Kathryn; and his granddaughter Kayla Jorgensen.

Memorials may be directed to the Murdo Nutrition Center, P.O. Box 392, Murdo, SD 57559.

A visitation will be held from 5-7 p.m. (CDT) with a prayer service at 7 on Sunday, June 24, at the Messiah Lutheran Church in Murdo.

Funeral services will be held at 11:00 a.m. (CDT) on Monday, June 25, at the Messiah Lutheran Church in Murdo with Pastor Ray Greenseth officiating.

Interment will be held at Murdo Cemetery.
Service Details
VISITATION
Sunday, June 24 - 5-7 p.m. (CDT)
Messiah Lutheran Church
Murdo, South Dakota

PRAYER SERVICE
Sunday, June 24 - 7:00 p.m. (CDT)
Messiah Lutheran Church
Murdo, South Dakota

FUNERAL SERVICE
Monday, June 25, 2018 - 11:00 a.m.
Messiah Lutheran Church
Murdo, South Dakota

CLERGY
Pastor Ray Greenseth

MUSIC
Marilyn Millage - Pianist
Congregational Hymns
"In The Garden"
"On Eagles Wings"
"Go, My Children, With My Blessing"

REGISTER BOOK ATTENDANT
Pam Bryan

USHERS
Dean Faber - Marvin Feddersen
Bob Totton - Everett Zaugg - Mick Poppe

PALLBEARERS
David Jorgensen - Jerry Hatheway - Colby Fuller
Cody Hatheway-Christopher Hatheway-Andrew Hatheway

HONORARY PALLBEARERS
All of Gary's Family and Friends

INTERMENT
Murdo Cemetery
Murdo, South Dakota
Guest Book
To Gary's Family
What a blessing it has been to get to know Gary. He was always up for a good joke, right up to the end. We could always count on Gary to make a smile by humming or singing a tune. Recently, we were talking about the art of whistling during our activity time. Gary was teasing me because I couldn't whistle. I said, "well Gary did you whistle at girls?" He grinned and said "only at the pretty ones" and laughed.
It has been a blessing to have met Gary and his family. May you hold all of the memories close to your heart and let that put a smile on your face. Prayers of comfort and peace as you grieve.
God Bless
Michelle, David, Kelcey, Katie and Lukas Butler
~ Michelle Butler Philip, SD (6/15/2018)
A grateful thank you to Gary for helping my parents, Russell and Marie Tedrow maintain their two homes in Murdo over many years. The man was a real pro.
~ Douglas Tedrow Silverton, Oregon (6/15/2018)
My sympathy to all of Gary's family in his passing. I am thankful to have gotten to know and love him at the Nursing Home. You will all be in my prayers.
~ Kathy Gittings Philip, SD (6/17/2018)
SO SORRY TO HEAR THE PASSING OF GRAY SENDING MY BLESSINGS AND SYMPATHY TO THE FAMILY NORMA J IVERSON FORMERLY OF MURDO, SO DAK
~ NORMA JEAN IVERSON HUHN WAUSAU, WISCONSIN (6/16/2018)
So sorry to all Gary's family. He was truely a gentleman and will be missed greatly by many of us at the nursing facility in Philip. May you hold your memories close and find comfort in them. Prayers to you all.
~ JNai Hauk Quinn, SD (6/14/2018)
Sorry to hear of Gary's passing. He was such a great help to us when we owned the store. Our thoughts and prayers are with his family .
~ Hank and Bonnie Loken Murdo, SD (6/23/2018)
So sorry to hear of the passing of Gary. He was a great guy. Always willing to help a person out when they needed their plumbing fixed.
~ Yvonne Haefner Mobridge, D (6/15/2018)
So sorry, thoughts and prayers.
~ Georgia Moos Philip (6/17/2018)
Flowers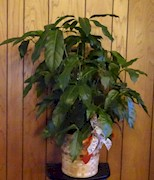 Jones County Ambulance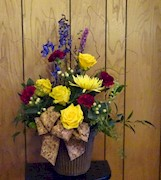 Rural Health Care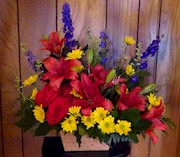 Ople, Wally, Sharon, Dean and Families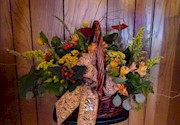 Ramah, Dotty, Karen and Pam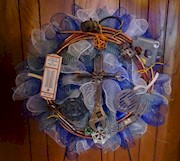 Family
Family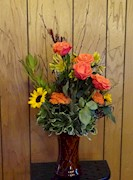 SD Brand Board