Monica Weaver

of Wanblee, South Dakota, died on Tuesday, January 11, 2022
at Hans P. Peterson Memorial Hospital in Philip at the age of 85
Monica Marie (Herber) Weaver of Wanblee, South Dakota passed away and received her heavenly wings on January 11, 2022. She passed away at Hans P. Peterson Memorial Hospital at the age of 85.

Monica was born May 3, 1936, in Pierre, South Dakota, the daughter of John and Margaret (Hoffman) Herber. She was the oldest of six children. In her early years she lived in Pierre and Moscow, Idaho. Then they moved back to South Dakota to the Weta area, where she grew up and attended grade school. She graduated from St. Mary's Academy in Sturgis, South Dakota. At an early age of 10 years old she lost her dad. Her mom then married John Harty who helped raise her.

In 1954, Monica met the love of her life Pat Weaver, and on October 16, 1955, they were married at the Catholic Church in Kadoka, South Dakota. They lived a short time northeast of Kadoka where their oldest son, Casey was born. This was a hard time and during the winter they would put a bucket of water behind the stove for drinking and when they woke up it would be frozen. They then moved to the home place west of Wanblee, where the rest of the children were born: Jackie, Loyd, Lyn, Lesa, and Lavonne. Monica was a hard worker and worked right alongside of Pat plus provided for the family by growing and raising food for the family. Pat and Monica realized that their little home was getting too small for them and five children. In September of 1965 they built the house where they lived until they retired. Then they moved to a trailer house which was a part of her garden and lived there until about a month before her passing.

In the early years Monica spent many hours sewing clothes for her family. She also provided food for the family by her passion of gardening, canning, cooking, and baking. Passing the passions to her children. One of Monica's biggest joys was fishing and teaching or telling someone how to fish. She always had to catch the biggest and the most fish. One of her trophy fish was a 42" Northern Pike, which she had mounted and was proud of.

Monica loved getting together with family and friends and playing cards or having a toddy. Her last card game was just three days before her death with her grandson, Seth. Not sure who won, but if Monica had a say, she would have said it was her. Monica also loved having family down on Mother's Day. All her family knew it was an open invitation to come and bring a dish. During this day over the years, you could count on a water fight in the house, and it did not faze her. Monica also loved hosting New Year's Eve party where games, cards, and dancing would go on. She also hosted card parties for the neighborhood.

Monica was grateful for sharing 62 years of her life with Pat until the time of his death on September 7, 2018.

Monica is survived by three sons: Casey (Cindy) of Wall, Loyd (MaryEllen) of High Spring, FL, and Lyn (Debbilyn) of Newell; three daughters: Jackie (Keith) Brothers of High Spring, FL, Lesa (Rick) of Gillette, WY, and Lavonne (Mark) Slovek of Wanblee; 16 grandchildren and numerous great-grandchildren; brother Bernard (Barbara) Herber of Kadoka; sister Phyllis (Bob) Grubl of Sturgis; brother-in law Rodney Hockenbary of Valentine, NE; and a host of other relatives and friends.

Monica was preceded in death by her husband Pat; her parents; daughter-in-law Debbie Weaver (Loyd); two sisters Joanne (Jim) Merkle and Theresa Hockenbary; and her brother Tony Harty.

Visitation will be held one hour prior to the funeral service.

Mass of Christian Burial will be held 11:00 a.m. on Friday, January 21, 2022 at Sacred Heart Catholic Church in Philip with Father Gary Oreshoski as celebrant assisted by Deacon Lloyd Frein.

Interment will be held 2:00 p.m. Friday, January 21, 2022 at the Kadoka Cemetery.
Service Details
MASS OF CHRISTIAN BURIAL
Friday, January 21, 2022 - 11:00 a.m.
Sacred Heart Catholic Church
Philip, South Dakota

CELEBRANT
Father Gary Oreshoski
assisted by Deacon Lloyd Frein

MUSIC
Marianne Frein - Pianist
Shelby Hanson - Vocalist
"The Old Rugged Cross" - "How Great Thou Art"
"Shall We Gather at the River"
"Precious Lord, Take My Hand" - "Song of Farewell"
Special Music - "One Day at a Time"

USHERS
John Herber - Jason Grubl

ALTAR SERVERS
Paige O'Connor - Race O'Connor

PALLBEARERS
All of Monica's Grandchildren:
Cody Weaver - Cole Weaver - Clay Weaver - Caleb Weaver
Dustin Hagen - Shawn Hagen - Luke Pennington
Jesse Pennington - Quade Slovek - Seth Slovek - Cassie Flath
Brittani Neely - Alyssa Weaver (Brink) - Sarah Jakeway
Paige Slovek - Maisy Slovek

HONORARY PALLBEARERS
Bernard and Barbara Herber - Phylliss and Robert Grubl
Rodney Hockenbary - and all other Relatives and Friends in Attendance

INTERMENT
Kadoka Cemetery
Kadoka, South Dakota
Guest Book
Will never forget the time I visited Monica and she showed me my first encounter with an automated "chicken plucker"! Prayers to her family.
~ Connie Twiss Interior SD (1/18/2022)
Sorry for your loss. We enjoyed knowing Monica. Always friendly. She will sure be missed.
~ Lavern & Dianne Terkildsen WALL (1/13/2022)
Dear family, we are so saddened by Monica's passing. She was a dear friend and we feel guilty we didn't visit her more often at Philip. Hugs to all, and we will miss the service in person, but will watch on this site.
~ Marilyn Jorgensen 21000 SD Hwy. 44 (1/14/2022)
Casey, Cindy, and family, I was sorry to hear of your Mom passing away. I can sure see your resemblance in her. May our LORD continue to be with you all during this sad time
~ Margie Eisenbraun Wall, SD (1/15/2022)
Dear Weaver family. So sorry to hear the sad news of Monica's passing. She loved you all so much, was such a good neighbor and friend. She had that gift of a smile that just made you feel like everything was going to be alright.
~ Lyndy Ireland Philip, SD (1/13/2022)
sending our condolences to the Weaver families, so sorry for your loss
~ Doug and Brenda Johnson Piedmont SD (1/14/2022)
So sorry to hear this. I always enjoyed visiting with Monica.
~ Linda Harvey Interior (1/13/2022)
So sorry for the loss of your mom. Monica was a great lady. I remember as a kid going down to Weaver's to play cards. Many many stories and an abundance of laughter was always there. Monica will surely be missed by all the had the pleasure of knowing her. Hugs and prayers to all of you.
~ Ellie (Brown) Bettelyoun MARTIN (1/12/2022)
Casey & Family - so sorry to hear of your loss. Our thoughts and prayers are with you during this difficult time.
~ Dick & Pam Johnson Wall (1/13/2022)
Casey & Family So sorry to hear of your Mother's death. Our thoughts and prayers are with you during this difficult time. God Bless You All.
~ Van & Cathy Simpfenderfer Wall, SD (1/15/2022)
Casey, Cindy and family, Our condolences for the loss of your Mom. Keep the memories close.
~ Rick and Nancy Horton Wall (1/24/2022)
Our thoughts and prayers are the with the Weaver families.
~ Ron/Marie Bieber Summerset, SD (1/13/2022)
Flowers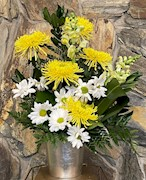 Wall Economic Development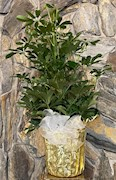 Rhonda, Joel, Audra, Bobbi, and Hattie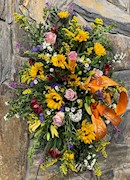 Family - "Mother" "Grandmother" "Great-Grandmother"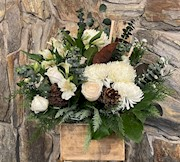 Bob and Phyllis Grubl; Kenny and Doris; and Jeff and Chris Jensen

The Staff at Scotchman Living Center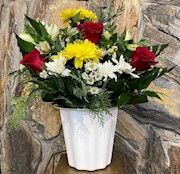 The Herbers: Bernard and Barbara; Janelle and Blake; Kathy and Dale; John and Lynn; Joanne and Bill; Jim and Dawn; Coleen and Dave; Matt and Tracy; and Families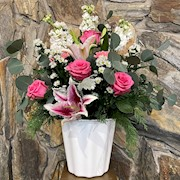 Norman and Jean Amiotte and Family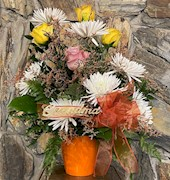 "Grandma" - Cody, Cole, Clay, Cassie, and Great-Grandkids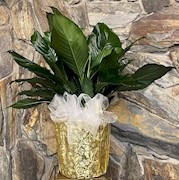 Matt and Cheryl; Melissa, Brett, and Family; Colby, Sarah, and Family; and Stanley and Kari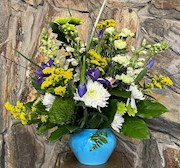 Dan and Cindy Hauk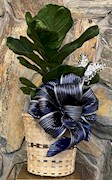 Bonnie Mitchell Family: Pam, Bernie, Brenda, and Dianna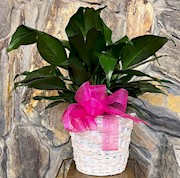 Staff at Titan Machinery of Pierre
Carolyn and Bob; Troy and Donna; and Nick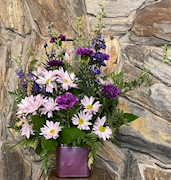 City of Wall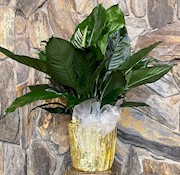 G & R Control
Audrey Neiffer; Laurel Hildebrand; Rusty Olney; and Family