Theodore "Ted" Pettyjohn

of Kadoka, South Dakota, died on Friday, March 9, 2018
at the Kadoka Nursing Home at the age of 89
Ted was born in Murdo, SD on October 4, 1928 to Alfred and Clarissa Pettyjohn. He spent his childhood south of Kadoka on the Frying Pan Ranch and attended school at home, the Wells Community School and Kadoka High School where he graduated in 1946. Ted married his sweetheart, Mary Dunham, in 1950 and they had five children.

He is survived by four of his five children; Brenda Pettyjohn, Ted C. Pettyjohn (Laurie), Zane Pettyjohn (Sharri) and Jana Eich; daughter-in-law Nancy Pettyjohn, sister Kay Pettyjohn, brother Dale Pettyjohn; 11 grandchildren and 15 great-grandchildren. He was preceded in death by his wife of 52 years, Mary, son Fred, parents Alfred and Clarissa, sister Nona Prang and great-granddaughter Jaylee Dae Coller.

Ted was a hard worker who spent his life farming, ranching and moving houses. He began farming and ranching east of Wanblee in the early 1950's then purchased a larger ranch south of Kadoka in 1959. He sold the ranch in 1980 and moved to Rapid City to concentrate on his house moving business that had been expanding since the Rapid City flood.

The house moving stories are too numerous to tell, but he was always looking for something that hadn't been done. He would move anything from a small shed to a large brick building. If you have been in the area long, you have probably had to sit on the side of the road while he maneuvered under a power line or took up both lanes of the bridge. His children and most of his grandchildren worked with him and learned the value of hard work and perseverance.

Ted's biggest loves were his family, flying and dancing.

Ted's love of family went beyond the usual make up. He and Mary had five children, but there were always extras around. Whether it was a foreign exchange student from Brazil, a cousin visiting for the summer or someone who needed a little extra help, they were welcome. Ted was always a kid at heart himself and usually thinking of some kind of adventure like an all-night fishing trip on the White River or pulling an old bed springs behind the pick-up as a sled. He was also good at teaching kids how to drive—stick shift only.

If you talked to Ted for any length of time, you could guarantee he would talk about flying his Piper Cub. He loved to fly over the country and you wouldn't be surprised if he set it down just to visit when he spotted you. He enjoyed giving rides to whoever would take the offer and maybe giving them a scare if he thought they were up for some aerobatics. He, Mary and their young granddaughter, Melissa, would fly a Cessna 182 around the Midwest for business or to visit family and friends. When he could no longer fly on his own, his son Ted made sure he got to ride in the Cub once in a while. His grandson, Sauntee, great-granddaughter, Jerica and husband Danny took him for a plane ride just a few months ago. That brought him great joy.
Few men have loved to dance more than Ted. If there was a good band playing within a day's drive he would be there dancing until closing time. He was a good lead and would dance with anyone who would accept, no matter what their skill level was. He claimed it was dancing that kept him alive to the age of 89.

Ted loved animals and was especially good with dogs. From his childhood companion, Buster, his coon hounds Jebo and Yoi Yoi, to Buffy and Jake, both of whom found him on the Reservation, he was rarely without a dog. In honor of the rescue of his beloved Buffy and Jake from the Pine Ridge Reservation, a memorial in his name has been established at the Oglala Pet Project.

Ted was a generous, loving man who will be missed very much by his family and all the many friends he has made far and wide. His sense of humor and seemingly endless stories about his life adventures will bring us a smile when we need it most. His love of life and family continues on through the generations.

Services will be held in the Presbyterian Church in Kadoka SD at 10:30 AM on Thursday, March 15 followed by lunch and visitation.

He will be buried at the Frying Pan Family Cemetery immediately after.

In lieu of flowers, the family asks that you make a donation to Oglala Pet Project. Cards and memorials may be mailed to:
Ted Pettyjohn
2348 Carter Drive
Rapid City, SD 57702
Service Details
FUNERAL SERVICE
Thursday, March 15, 2018 - 10:30 a.m.
Presbyterian Church
Kadoka, South Dakota

OFFICIANT
Pastor Gus Craven

MUSIC
Lois Pettyjohn - Pianist
Congregational Hymns
"Old Rugged Cross"
"In The Garden

USHERS
Mitch Olney - Meade Olney

PALLBEARERS
Melissa Pettyjohn - Jennifer McMillin
Jason Pettyjohn - Jared Pettyjohn - Zach Pettyjohn
Daniel Pettyjohn - Sauntee Coller - Gary Pettyjohn
Jeremy Coller - Shawn Stinson - Skyler Pettyjohn

HONORARY PALLBEARERS
All Family and Friends in Attendance

INTERMENT
Frying Pan Ranch Cemetery
Guest Book
Ted and Zane moved a house for me and [then]husband Jeff Slattery. He was such a great storyteller and a good person. We enjoyed visiting with him through the whole house moving process. He was as patient as Job and a wonderful heart. I'm thankful for his skills as moving a house is no small feat. My condolences to the family of a great man.
~ Holly Boomer Martin, SD (4/9/2018)
what a great guy Ted was and Mary his dadgam and many memories of hunting with his Dad in a rocking chair. Times in Montana. Your memories will be treasures over the years to come. Prayers to you all. He and Bill will have many stories to laugh about.
~ Connie Lee Midland, TX (3/11/2018)
Ted and I were neighbors for several years and he was one fine fellow he was never to busy to help you out if you needed it. Ted and I had many conversations about farming and flying as I to was a pilot so we could tell many stories about our flying years. I am sure Ted will be flying in heaven. May God bless him and may he rest in peace
~ Lloyd Johnston Kadoka So. Dak. (3/13/2018)
So sorry for your loss. Ted was a nice man and reminded me of my own dad who I lost many years ago. God bless.
~ Leslie Jahner Sturgis, SD (3/14/2018)
My thoughts and prayers to all of Ted's family. He was a great guy. I am sorry for your loss. You have all had a rough few years losing your family. I am sorry. Hugs to all.
~ Donna Craven Rapid City SD (3/11/2018)
My prayers for the family love you all wish I was there I will be thinking of everybody love to all
~ Nancy Medina, New York (3/13/2018)
Ted was a one of a kind and memorable person. My deceased husband, Jerry and I bought a barracks building, to renovate for a house, and asked Ted to move it. There were no written contracts only a verbal agreement we would pay him when we could so whenever he needed a little money he would stop by to collect and visit for hours with Jerry, who at the time worked for the IRS. Both loved telling and hearing each other stories. May all of you keep the memories in your hearts and he will be with you always.
~ Luane Johnson Rapid City, SD (3/16/2018)
Grandad was a grandpa and mentor to so many people he met in his long life. My kids and I especially admired his sharp mind and sense of humor. Our prayers are with his family in this time. My dad and him are probably chatting like ol ladies catching up with each other.

~ Jenna Preston Deatsville,AL (3/12/2018)
I am so sorry for your loss, but please keep in mind that the bible says there will be a resurrection. Acts 24 :15. Do you long to experience the joy of having a dead love one come to life again? God's word the bible gives us that wonderful hope namely, the prospect of living in a paradise on earth and seeing the resurrection of our dead loved ones . Luke 23 : 43. The bible calls Jehovah God the creator of life and the source of life. Acts 17 : 24, 25. Therefore, the One who gave life to all living creatures is certainly capable of restoring life to someone who has died. And in the future death will be no more. I hope this spiritual message will give you some comfort in your time of sadness. Please visit jw.org.
~ Mjw Mi (3/13/2018)
Big Ted as we always called him was a housemover, dancer, tale teller, pilot and of course bread maker. His talents will be remembered by many and his family will have many memories to share and pass down. Sorry to all the family for your loss. It's never easy to lose someone we love> Hugs and prayers.
~ Pam and Keith Bonenberger Kadoka (3/15/2018)
Theodore was such a dynamic and entertaining personality. I remember him during visits to the ranch and at family reunions. He so enjoyed life, he was always smiling, and yes, he was a terrific dancer! With fond memories, Peggy Pettyjohn Setter
~ Peggy Pettyjohn Setter Woodland Park, Colorado (3/18/2018)
Flowers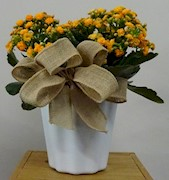 Dakota Country Pharmacy
Kadoka Nursing Home Staff, Residents, and Board of Directors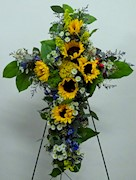 Leslee Unruh Bonrud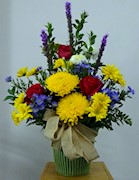 Western Dakota Insurers - Nathan Larson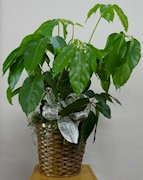 Sauntee & Heidi, Jerica & Danny, Jadyn, Jyntre, and Jyrzee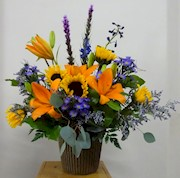 Cathie and C.D.
Jim and Debbie Antonsen and Families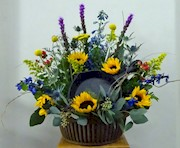 Craig Hostetler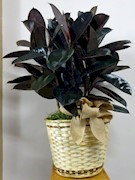 Vernon Uhlir, Greg & Lisa Uhlir, Pam & Keith Bonenberger, and Families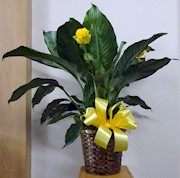 Bill & Deb Gropper, Dick & Mary Gropper, Lois & Roger Porch, Paul & Brenda Gropper, Arla & Scott Patterson, and Families
Lonny and Carrie Johnston