William "Bill" Stone

of Kadoka, South Dakota, died on Friday, February 9, 2018
at the Hans P. Peterson Memorial Hospital in Philip at the age of 64
William Gene "Bill" Stone was born September 17, 1953, in Kadoka, South Dakota, the son of Gene and Barbara (Hedeen) Stone. Bill spent some of his school age years in Wiggins, Colorado, before moving with his parents and two sisters to Waubay, South Dakota. There he was joined by six more siblings. The family moved to New Underwood in 1970, where Bill graduated high school in 1971.

Bill entered the US Army in 1971, and spent three years stationed in Germany. After his honorable discharge, Bill returned home to Kadoka where he spent the rest of his days. Bill was united in marriage to Belva Dale on July 17, 1993, at the gazebo in Belvidere. To this marriage was born the apple of his eye, Briana on February 17, 1994. Briana joined three siblings, Stefanie, David and Nathan.

The family enjoyed many hours of going to sporting events, fishing, bowling, playing pool and playing cards. The highlight of his days, were when grandsons Estin and Emmet would come over and sit on his lap and eat. They spent many hours entertaining Papa.

While living in Kadoka, Bill was employed by the City of Kadoka, working at the City Bar and the landfill, where he had a chance to visit with anyone who wanted to hear a story. He also helped the Patterson family with the family's farms. Bill was an avid reader of the daily newspaper and never missed a day of coffee at Discount.

Bill was a member of the American Legion Post #27 of Kadoka.

Grateful for having shared his life include his daughter Brianna (Carl) Stone and her sons Estin and Emmet; three step-children Stefanie Garnette, David Dale and Nathan Dale, all of Rapid City; 10 step-grandchildren; four brothers Cliff Stone of Kadoka, Jody Stone and his wife Sunday of Hot Springs, Jerome "Zeke" Stone and his wife Carleen of Kadoka; Brad Stone and his wife Kristie of Kadoka; three sisters Chris Cope and her husband Drew of Evanston, Wyoming, Cathy Stone of Kadoka; and Laurie Prichard and her husband Cleve of Kadoka; and a host of other relatives and friends.

Bill was preceded in death by his wife Belva; his parents; and one sister Peggy Stone, and a nephew Todd Prichard.

Visitation will be held 5-7 p.m. on Tuesday, February 13, at the Rush Funeral Chapel in Kadoka.

Funeral services will be held 10:15 Wednesday, February 14, at the Kadoka City Auditorium, with Pastor Gary McCubbin officiating.

Interment with military honors will be at the Kadoka Cemetery.

Service Details
VISITATION
Tuesday, February 13, 2018 - 5-7 p.m.
Rush Funeral Chapel
Kadoka, South Dakota

FUNERAL SERVICES
Wednesday, February 14, 2018 - 10:15 a.m.
City Auditorium
Kadoka, South Dakota
CLERGY
Pastor Gary McCubbin
MUSIC
"I Drive Your Truck"
USHERS
Tony Gould - Grant Patterson
James Carlson - Seth Carlson - Rodney Schnee
PALLBEARERS
Monty Prichard - Dylan Jakeway - Solomon Stone
Jerett Jakeway - Sam Stone
Derek Geddings - Zachary Stone
INTERMENT WITH MILITARY HONORS
Kadoka Cemetery
Kadoka, South Dakota
Guest Book
Sending my condolences to Bill's family. I've shared a lot if laughs with Bill back in the day.
~ Ang Madsen-Gilchrist Rushville, NE (2/12/2018)
I was so sad to hear about Bill. Haven't seen him in quite some time but many fun memories. We played A LOT of pool together. Even won the year end tournament as a team - Bill, Paul Briggs, Me and James. Prayer to the Stone Family!!! One heck of a guy!

~ Steph Carlson Rapid City (2/9/2018)
Bill was always friendly and nice to me and always ready to share a laugh or just a big old smile. Marv and I were shocked and saddened to hear of his death and extend our sympathies to his family.
~ Cindy Letellier Kadoka (2/12/2018)
So sorry to hear of Bill's passing. Thoughts & prayers for the family
~ Kenny & Cindy Matt Elm Springs (2/14/2018)
Sympathy to Bill's family and friends
~ Donna Bodkin Craven Rapid City, SD (2/11/2018)
Dearest Chris, Cathy, Lori, Cliff, Jody, Zeke, Brad & Brianna. I was so sad to hear of Bill's passing. I last saw him when I was in Kadoka a year ago. Ran into him and we had a good visit. I wont make it down tomorrow due to work and cant come tonight we're shooting pool for 1st place. Bill would understand. :) i know you'll all miss your big brother. Take care~love your cousin Deb
~ Deb (Sharp) Collins Rapid City (2/13/2018)
Sorry about your loss of your brother. He was a fun loving man. Our thoughts and prayers are with you
~ Kathy pillen Hermosa SDsorry (2/13/2018)
So sorry to hear of Bill's passing. Thoughts and Prayers to family!
~ Leslie O'Connell Rapid City South Dakota (2/12/2018)
I have alot of memories of bill and every time he say me he would nudge me and say well hey rena. He was a very loving guy and super nice to everyone he came upon. I went to school with Briana and he was the best dad and papa ever. He will truly be missed but NEVER forgotten.
~ Lorena Bettelyoun lander wy (2/12/2018)
I am so sorry to hear about the loss of your loved one. My thoughts and prayers are with you and yours. Love, Pamela Jeannne Sharp
~ Pamela Berthoud, CO (2/11/2018)
Thanks for serving
~ A Veteran (2/13/2018)
Flowers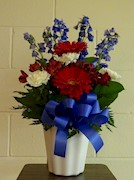 Kadoka Area School Board, Staff, and Students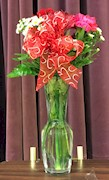 Gloria Ghost and Family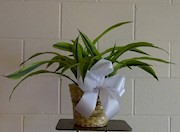 Kadoka Nursing Home Staff and Residents
Kadoka Ambulance Crew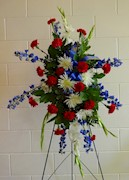 "Uncle" "Brother"