Katherine "Kay" Jensen

of Rapid City, formerly of Kadoka, South Dakota, died on Thursday, May 3, 2018
at Fountain Springs Healthcare in Rapid City at the age of 82
Katherine Alyce Jensen, better known as "Kay" by her family and friends, was born November 28, 1935, in New Underwood, South Dakota to William and Hazel (Hopkins) Norton.

Grew up on a ranch north of Kadoka, and attended Kadoka High School, graduating in 1953. She then attended Black Hills Normal in Spearfish, where she attained her BS degree in Education. She then taught in Riverton, Wyoming. It was there she met Glen Jensen on a blind date. Although Glen showed up late, she forgave him, and they were married.

They moved to Casper, Wyoming where she taught third grade. They then moved to her parent's ranch north of Kadoka. She taught in Philip for two years, before teaching in Kadoka. She remained in Kadoka until retiring after 39 years of teaching. During her time of teaching, she was able to earn two different Master's Degree at Black Hills State College. In addition to teaching 5th grade in Kadoka, she taught nights at Eagle Nest College in Wanblee for 20 years.

Kay loved to spend time with her family, and cherished the time she had with her children and grandchildren. She was an avid reader, and a lifelong member of the Lutheran Church.

Grateful for having shared her life include her husband Glen of Rapid City; two daughters Shawn Pahlke and her husband Daniel of Rapid City; and Shivaun Williams and her husband Steve of Norris; four grandchildren Key Addison, Royal Addison, Benjamin Pahlke and Samuel Pahlke; and a host of other relatives and friends.

Kay was preceded in death by her parents and a brother William Richie as an infant in 1939.

Cards and memorials may be sent to 13383 7th Cavalry Rd. Rapid City, SD 57702.

A visitation will be held from 5-7 p.m. on Wednesday, May 9, at Concordia Lutheran Church in Kadoka.

Funeral services will be held at 11:00 a.m. on Thursday, May 10, at Concordia Lutheran Church.

Private family interment will be held at Black Hills National Cemetery near Sturgis.
Service Details
VISITATION
Wednesday, May 9 - 5-7 p.m.
Concordia Lutheran Church
Kadoka, South Dakota

FUNERAL SERVICE
Thursday, May 10, 2018 - 11:00 a.m.
Concordia Lutheran Church
Kadoka, South Dakota

CLERGY
Pastor Ken Graupmann

MUSIC
Randi Oyan - Pianist
Congregational Hymns
"Amazing Grace"
"How Great Thou Art"

USHERS
Bob Fugate - Veryl Prokop - Grant Patterson

PALLBEARERS
Daniel Pahlke - Steve Williams - Key Addison
Royal Addison - Benjamin Pahlke - Samuel Pahlke

PRIVATE FAMILY INTERMENT
Black Hills National Cemetery
Sturgis, South Dakota
Guest Book
Shawn and family,
So sorry for your loss. Kay was always so cheerful. I enjoyed catching up with her and Glenn when they came over to First Lutheran a few years ago.
You'll be in my prayers.
~ Diana Terkildsen Olivier Philip (5/8/2018)
What a beautiful lady. She was always there for the children she was teaching and any other child who needed her tutoring or just a hug. She was an amazing lady.
~ Ramona Ireland-Iwan Sandaker Spokane, WA (5/4/2018)
Glen, Shawn, Shivaun and Families,
So many, many memories of teaching with Kay over the years at Kadoka. Kay was a wonderful person and co-worker to be around! Sorry to hear of her passing but now she can rest in peace. Cherish the many memories you all have! Thoughts and prayers are sent your way!
~ Jean Holzkamp Kadoka (5/5/2018)
Best 5th grade teacher ever!
~ Rich Grable Rapid City (5/7/2018)
Thoughts and prayers for you all. Kay was a wonderful person and an outstanding teacher. I was fortunate to have her as a teacher and later worked as a student aide under her. I learned so much from her. I will always remember her for her as a special lady who touched so many of our lives over the years. She was one in a million.
~ Eric Wilmarth Kadoka (5/5/2018)
So sorry to all the family for your loss of such a wonderful person, she was a good teacher, and a good friend. I have many fond memories of her. May God be with all of you at this sad time.
~ Diana Elwood Volborg, MT (5/5/2018)
What a lady she was.She was a role model for so many.I am so sorry to here this.God gained a special Angel.My thoughts are with you all.
~ Sheila (Bessette) Herbaugh Belvidere Illinois (5/5/2018)
Glen & girls, So sorry to hear of Kay's passing but know it has been hard for awhile now. But, what a beautiful lady and soul. She was the best!! So loving to her family and dedicated to her students. Treasure the memories and know she is at peace now.
~ Barb (McCormick) Petoske Sioux Falls, SD (5/5/2018)
We would like to express our deepest sympathy. May those precious memories be foremost in your hearts and minds during this difficult time. (Isaiah 25:8)
~ Jackson Family MD (5/8/2018)
My thoughts and prayers are with you all. Kay was a joy to know and to work with all those years. She was an inspiration to all of us. God's blessing to her loved ones.
~ Sally Sherburne Sioux Falls (5/9/2018)
I am so sorry to hear of Mrs. Jensen's passing. She was my favorite teacher. I really learned a lot from her and have lots of great memories of her. May she Rest in Peace. Her laugh and her smile were so infectious, she would brighten any room she walked into. She was always so encouraging to any child that crossed her path but she was also a very stern teacher but made learning fun and exciting. She will truly be missed by all who knew her.
~ Ellie (Brown) Bettelyoun Rushville, NE (5/10/2018)
So many fond memories of Mrs Jensen as a teacher! Even more fond memories of time spent with Shivaun and home. Such a beautiful fun and caring adult role model! She touched the hearts of so many❤️ Hugs to you all.
~ Deb whipple Baltic SD (5/5/2018)
One of the best as a teacher and a mom. I loved her as a teacher and remember so many fun times at her house. Many of those times she may have wondered what Shivaun and I were up to but it always turned out good :) mostly she will be missed. Hugs to you all.
~ Michelle Renning Emerson Nebraska (5/5/2018)
Glenn,girls and families, so sorry to hear of Kay's passing. She was a fun lady. We shared many hours of laughter. She truly loved teaching and the kids. My thoughts and prayers are with you all.
~ Ladonna Larson Mitchell. S D (5/8/2018)
I remember so well the years I was teaching in Kadoka and knowing Kay. She was a wonderful teacher so full of energy and so caring for students. My sympathy to the family.
~ Joan Spears Tuthill, SD (5/10/2018)
Glen and family,

We wish to extend our sympathy in your loss of Kay.
May God bless each of you in your time of sorrow.
~ Bob and Maggie McKee Gregory, SD (5/7/2018)
Condolences. You're in my thoughts and prayers.
~ Merti Whirlwind Horse Interior, SD (5/4/2018)
So sorry for your loss. She was a special person!
~ Dana DeVries Rapid City, SD (5/5/2018)
We lived in Kadoka for 2 years from 1982-1984 when my husband was high school principal there for 2 years. We remember Kay as the 5th grade teacher there. We send warm thoughts, pleasant memories, and prayers for all of you as you adjust to your loss. The Tyson family
~ Jim and Cathy Tyson 901 E. 18th St. N. Newton, Iowa (6/2/2018)
Flowers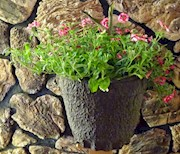 Cam, Stevie, Shelby, Gunner, and Cami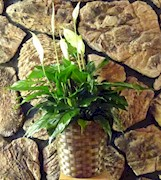 The Staff at Fountain Springs Health Care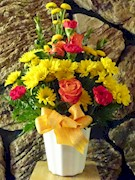 Chad, Kerry, Aubre, and Ava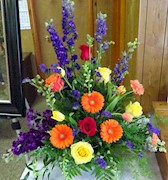 Family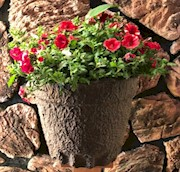 Kadoka Area School Staff, Administration, and School Board
Vonis Pool
Jim and Debbie Antonsen and Family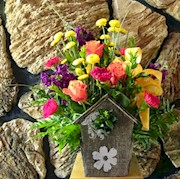 Alvin, Susan, Jennifer, Zachary, and Rachel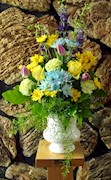 Mike Blom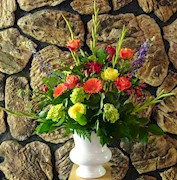 Bob and Marilyn Pahlke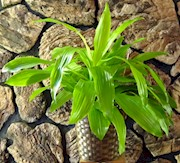 Cindy (Brown) Turner, Linda (Brown) Earley, and Sandy (Hart) Lockner