Wanda Guptill

of Interior, South Dakota, died on Tuesday, July 3, 2018
at the Philip Nursing Home at the age of 93
Wanda Henrietta Gropper was born to William and Rose (Glanzman) Gropper in Platte, South Dakota, on January 28, 1925. She moved with her family to Washabaugh County east of LongValley, South Dakota, when she was one year old. Wanda attended grade school at the Harding School and graduated from Wanblee High School in 1942. After high school she taught two years of grade school at GreenValley Elementary School. Then she attended summer school in Springfield Teacher's College in Springfield, South Dakota. She earned a teacher's permit from that college and later taught one semester at LongValley Grade School.

Wanda was united in marriage to Navy Ens. Francis Guptill on January 18, 1945 in Chicago, Illinois. After his honorable discharge from the Navy they moved to Brookings in 1946 and later to Hot Springs in 1948.

The Guptill family returned to a farm in the GreenValley community in 1950 where Wanda raised a big garden, milked cows, taught school part-time, and raised four wonderful children. In 1982 Francis and Wanda moved to Interior where they continued to farm and ranch for many years.

Wanda was an active member of the Interior Presbyterian Church, held office with the Presbyterian Women, hosted local Senior Citizen meetings, Sunday morning coffee gatherings, and helped to raise the nearby grandkids and great-grandkids.

Survivors include her children: Perry and Caroline Guptill, Sheryl Trohkimoinen, Dale and Valerie Guptill, and Alice and Dave Jones; 12 grandchildren, 23 great-grandchildren, and 3 step-great-great-grandchildren; sisters-in-law Virginia Guptill and Jean Cutler; numerous nieces and nephews; and a host of other relatives and friends.

She was preceded in death by her husband Francis; her parents; one sister Doloris Sharp; two brothers Clayton and Lawrence Gropper; and a son-in-law Bob Trohkimoinen.

A memorial is established to the Interior Presbyterian Church.

A visitation will be held one hour preceding the funeral service.

Funeral services will be held at 2:00 p.m. on Saturday, July 7, at the Interior Fire Hall in Interior with Pastor Kathy Chesney officiating.

Interment will be at the Interior-Fairview Cemetery.
Service Details
FUNERAL SERVICE
Saturday, July 7, 2018 - 2:00 p.m.
Interior Fire Hall
Interior, South Dakota

CLERGY
Pastor Kathy Chesney

MUSIC
Sara Sharp - Pianist
Roger Porch - Vocalist
"Beyond the Sunset"

PALLBEARERS
All of Wanda's Grandsons

HONORARY PALLBEARERS
All of Wanda's Granddaughters

INTERMENT
Interior-Fairview Cemetery
Interior, South Dakota
Guest Book
Hello, sorry to bother you with a pitch I will be brief :)
Imagine having a video showing on google for 1000's of terms people are typing into google every day when they are looking for your business type or product.
I know you get people telling you they can get you ranked on Google all day long, how about i back myself up with proof.. take a look at what i do on the link below if it sounds good then i will do a case study for you showing you the power of my system before we even talk money.. get more information here
http://www.uniqueforme.info
Free case study http://www.uniqueforme.info
~ Free case study Free case study (7/11/2018)
Sorry to hear of Wanda's death. She was a blessing to me during my ministry at First Presbyterian in Interior. My God give you peace and comfort.
~ Mark Ford Brainerd, MN (7/3/2018)
~ Van & Cathy Simpfenderfer Wall, SD (7/6/2018)
May her legacy live on in each life she touched. May God comfort you
~ Richard and Jody Williamson Fort Worth, TX (7/5/2018)
Wanda represents all that is Godly and great ... with her passing to the next stage, nothing good and loving she has done is diminished in the slightest ... bravo Wanda !!
~ roy guptill beaverton oregon (7/7/2018)
What a wonderful and caring lady. She will be missed around Interior.
~ Tim Lester Austin, TX (7/3/2018)
Dear Alice & Family, So sorry to hear about your Mom we are thinking of you during this time. Will be keeping you in our thoughts and prayers!
~ Roy & Rees Ready Thermopolis, WY (7/4/2018)
So many good memories of Wanda. I always admired her energy, her kindness, and quick laughter. Wish I could be there on Saturday to celebrate her life but the distance will prevent that. I will be thinking of her family.
~ Carolyn and Mark Arizona (7/4/2018)
The Family if Wanda- I am so very sorry for your loss. What a good and loving person Wanda was. It was a pleasure caring for her at Silverleaf. I am happy to have had the opportunity to know both her and your family. May God comfort you during this time until you see each other again.
~ Julie McLaughlin Midland, SD (7/3/2018)
Duane & JoAnn Wood, Faith,SD
~ (7/4/2018)
Sorry for your loss. May memories and love surround you all now and forever.
~ Ny-Oka Swisher, IA (7/4/2018)
I'm so sorry for your loss . She was a nice lady.
~ Bill Dithmer Bethany Mo (7/27/2018)
Flowers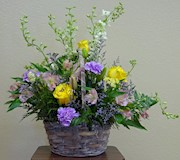 Sheryl, Jill and Jason, Ezri and Alec, Toby and Laura, Tyler and Jill, and Wyatt and Tel
Alice and Family
Jerry and Stevie Sharp and Family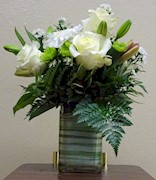 Louise and Theresa Vaughn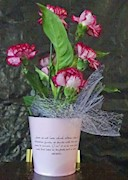 The Krajeuski's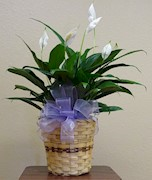 Your friends and family at Evangel Church - Pastor Jason and Jill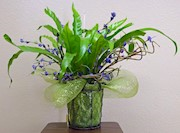 Steve and Kathy Brown
Perry and Caroline Guptill, Bart Guptill, Deb and Cliff McClure, Storm, and Cash and Austin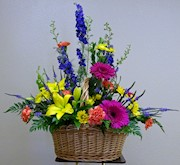 Bud and Barbara Davis, Jim and Family, Jeri and Family, and Bobbi and Family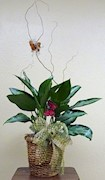 Katie, Mark, Emma, and Eryn O'Loughlen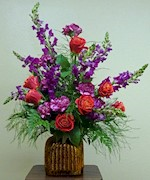 Jerry, Kay, Susan, Joyce, Marie, Bert, and Families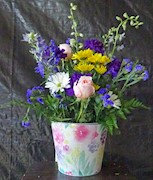 Norman and Jean Amiotte Families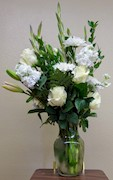 Dale, Valerie, and Family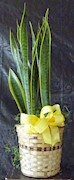 Paul and Brenda, Clayton, Jen, and girls, and Renee, Dustin, and girls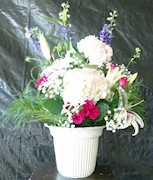 Arla, Scott and Families and Lois, Roger and Families