Shorty Marshall

of Draper, South Dakota, died on Wednesday, March 15, 2017
at St. Mary's Hospital in Pierre at the age of 77
"Shorty" (Gerald Earl) Marshall was born Monday, October 30, 1939, at St. Mary's Hospital in Pierre, the son of Franklin George and LaVerna Lenore (Wolff) Marshall. He lived north of Draper until the age of five and then moved to town where the family ran a cafe on Main Street of Draper, while still farming. After a few years they moved back to the farm until he was in the 5th grade then they moved back to town. Shorty graduated in 1958 and continued to help his father farm, while working numerous other jobs in Draper.

Shorty was united in marriage to Dianne Hulce on June 4, 1964, and to this union were born three children LeAnna, Londa, and LeRonda. He enjoyed various jobs after retiring from farming but his favorite was bartending because of all the people he got to meet. In his later years his greatest joys were all of the people that came to visit him for happy hour at the house.

Survivors include his wife Dianne; three daughters LeAnna (Tory) Fosheim, Londa (Forrest) Fosheim and LeRonda (Heath) Bryan; nine grandchildren Vicki (Ricky) Dant, Kendell (Andrea) Fosheim, Bryce (Jessica) Fosheim, Jesse Fosheim, Dacey (Lucas) Neely, Jasmin Fosheim (Frank Turner), Rebecca Bryan (Clayton Evans), Cassidy Fosheim (Collin Blade) and Cierra Fosheim (Carlos Vega); great-grandchildren Connor and Kolee Dant and Ridley Fosheim, and baby Vega on the way.

Shorty was preceded in death by his parents; sister Ellen and her husband Donald Bill Volmer; and great-granddaughter Kaydence Dant and by numerous, aunts, and uncles.

Visitation will be held 5-7 p.m. on Friday, March 17, at the United Methodist Church in Draper, with a prayer service at 7:00 p.m.

Funeral services will be held 11:00 a.m. Saturday, March 18, at the Draper Auditorium, with Pastor Rick Hazen officiating.

Interment will be at the Draper Cemetery.

Cards and memorials may be sent to P.O. Box 163, Draper, SD 57531.

Service Details
FUNERAL SERVICE
Saturday, March 18, 2017 - 11:00 a.m.
Draper Auditorium
Draper, South Dakota

CLERGY
Pastor Rick Hazen

MUSIC
Donna Kinsley - Pianist
Rebecca Bryan - Vocalist
"Grandpa"
Luke Dowling - Vocalist
"I Believe in You"
"The Old Rugged Cross"
"Remember When"

REGISTER BOOK ATTENDANT
Lillian Seamans

USHERS
Ray Freier - Randy Freier

PALLBEARERS
Ricky Dant - Kendell Fosheim - Bryce Fosheim
Jesse Fosheim - Lucas Neely - Frank Turner
Clayton Evans - Collin Blade - Carlos Vega

HONORARY PALLBEARERS
All people who ever gathered around a table and shared a drink, a story, or a good time with Shorty.

INTERMENT
Draper Cemetery
Draper, South Dakota

Guest Book
So very sorry to hear of Shorty's passing. He was a great guy and I loved hearing his stories! I'm sure he and grandpa Alex are having a drink in heaven! Love you all.....
~ Stephanie Williams Black Hawk, SD (3/17/2017)
Shorty has been in my life for such a long time, I was 13 when they started dating. He always tried to be a big brother as every time I would get ready to go out, he would tell me "Don't put on so much makeup". I think he told me the same thing the last time I was at there house getting ready to go somewhere. I will miss you Shorty and thanks for being my "big brother".
~ Darlene Hulce Leichtnam (Dianne's sister) Sioux Falls (3/17/2017)
Sincere sympathy to the family of Shorty. May you find peace in sharing your memories.
~ Mike and Marlene Kurle Rapid city, SD (3/16/2017)
So sorry to hear this, many prayers for Diane and family.
~ Jim and Georganna and Jami Addison Murdo (3/17/2017)
I have always remembered visiting Shorty and family growing up. Shorty was one that was full of energy when ever we saw him. It hard to live so far away and see our family dwindle down over the years. May God bless his family in there time of grief. Love you all from far away.
~ Tim Wolff Flatonia, Texas (3/18/2017)
Sorry for you loss I always love to come visit as kid and play pool miss you guys. Sorry I won't be able to make it on Saturday as I have appointment already.
~ Mark Wolff SIOUX FALLS (3/17/2017)
So sorry for your loss he was a great man. My thoughts and prayers are with all of you. 😔
~ Christy Jerred McKannan Granbury TX (3/16/2017)
I recently read about the loss of your dear loved one. Although we are not acquainted personally, please accept my condolences. Losing a dear loved one can leave a very empty space in one's life. Please find strength, hope, and comfort in the God of Comfort (2 Corinthians 1:3, 4).
~ T. Kelly MD (3/31/2017)
My condolences, blessings and strenghth to the family and friends. 😇 😇 😇
~ JoJo Lamb Oklahoma (3/16/2017)
My thoughts and prayers are with you Diane and family.
~ Sharon Bryan White River, SD (3/17/2017)
So sorry for your loss. He could always make you smile...
~ Jody hayes wingert/Hayes family Benton city wa (3/17/2017)
I love these arecilts. How many words can a wordsmith smith? http://cjyghgov.com [url=http://lkujcd.com]lkujcd[/url] [link=http://ygynhtt.com]ygynhtt[/link]
~ Chartric (5/16/2017)
Sympathy to all the family.....Forest and his wife are friends with our son Greg Smith ...Forest and Greg on pool league together....they are great people and when we found out they were from out in the area of Murdo we knew several out there and love the area....

~ Larry and Ruth Smith Windom, Minnesota (3/16/2017)
This ponsitg knocked my socks off http://rxskji.com [url=http://rlzywxhnzw.com]rlzywxhnzw[/url] [link=http://qltgjtc.com]qltgjtc[/link]
~ Matty (5/19/2017)
Flowers
Lonny, Patty, Twila, and the girls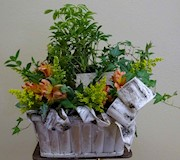 PJ's Shut Up & Shoot, Phat Old Eyes, and Dorothy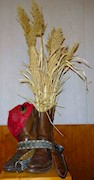 Family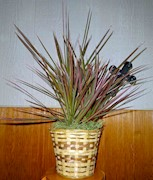 Richard & Deb Dant, Stephan & Tiffany Stuelpnagel & girls, Joy & Erick Woehl & Family, Brandon Dant, Preston Dant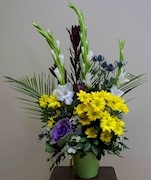 Chad, Sherrie, Wanda, & Bonnie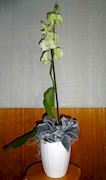 Peace Scholar Family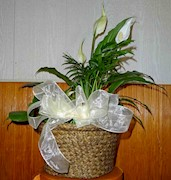 Venard Inc.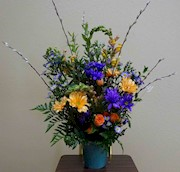 Lonnie & Darlene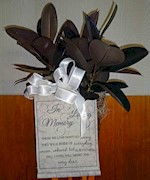 Home Care Services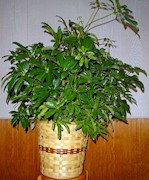 Sharon B. and Family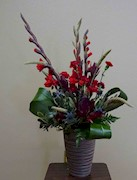 Brett & Susie; Eric, Ty & Family; Erin, Jed & Family; Nate, Nick & Family; Aunt Sandy