Daniel "Stork" Schmidt

of Norris, South Dakota, died on Tuesday, January 11, 2022
at the White River Nursing Home at the age of 69
Daniel Schmidt was born in Valentine, Nebraska to Melvin and Louise Randall Schmidt. He attended country school by his home and high school at Todd County. where he graduated and went two years of mechanic school in Vermillion, South Dakota.

Dan was a country boy and did chores before going to school. Milking cows, feeding chickens, and feeding and watering calves and cattle were a few of his responsibilities. He enjoyed riding horses. There were several local families with children, and he would talk about the stories of the things they would do.

He met Lori Bromwich and told his mom Louise that he was going to marry her. They were married on October 4, 1975, at St. John's Lutheran Church. In October 2021 they celebrated their 46th anniversary. They had two children: Brandi Hodges (Kevin) and Cheyenne Schmidt (Orlana). Daniel has nine grandchildren, and his first great grandson is to be born in April 2022.


He had various jobs until he started working at SWA. He was recently honored for his 30 years at SWA. Daniel also farmed and ranched in the Norris area close to his parents and son.


Daniel's friends called him Stork, but his family knew him as Danny. He enjoyed hunting with his close friends Jamie Livermont and Daniel Minkel and taught his grandsons the art of hunting and fishing.

Daniel was always there to help anyone that needed it. He was a skilled mechanic and could fix anything. He will be greatly missed by his family and many friends.

Grateful for having shared his life are wife, Lori Schmidt; children: Brandi (Kevin) Hodges of White River and Cheyenne (Orlana) Schmidt of Norris; grandchildren: Jace, Darren, Craig, July, Kayden, Kyleigh, Joseph, Finley, Joe, and Shawn; mother, Louise Schmidt of Spearfish; brothers, Melvin Jr. (Karen) Schmidt of Sioux Falls and William (Kris) Schmidt of Newport, NE; sister, Lisa (Shane) Bryan of Parmelee; Hunka brothers: Dan (Deb) Minkel of Rapid City and Jamie Livermont of Rapid City; fathers-in-law Darwin Unzelman, Sioux Falls and Dean Bromwich; sisters-in-law Amber Plancarte (Valentin) of Green River Wyoming, LeAnn Stuart (Brian) Anchorage, AK, and Monica (Mark) Seachris; and brother-in-law Jim Bromwich (Deb) Presho, SD.

He was preceded in death by his father, Melvin Schmidt; grandparents, Walter and Sophia Schmidt and Emma and James Randall; mothers-in-law Bev Unzelman and Connie Bromwich; sister-in-law Donna Bowar; brother-in-law Rob Bromwich, and nephew Laddy Christensen.

Cards and memorials may be sent to P.O. Box 25 Norris, SD 57560.

Visitation will be held from 11:00 a.m -12:45 p.m. CST Monday, January 17, 2022 at St. Johns Lutheran Church south of Norris.

Interment will follow at 1:00 p.m. CST Monday, January 17, 2022 at the Schmidt Family Cemetery north of St. Johns Lutheran Church. The family invites everybody to bring their own lawn chair.
Service Details
VISITATION
Monday, January 17, 2022
11:00 a.m. - 12:45 p.m. CST
St. Johns Lutheran Church
Norris, South Dakota

GRAVESIDE SERVICE
Monday, January 17, 2022 - 1:00 p.m. CST
Schmidt Family Cemetery
Norris, South Dakota

CLERGY
Pastor Gregory Hinners
Pastor Andrew Utecht

PALLBEARERS
Jace Schmidt - Craig Schmidt - July Schmidt
Kayden Schmidt - Joe Roan Eagle - Shawn Bordeaux

HONORARY PALLBEARERS
Daryl Douville and Family - Ed Wright and Family
Bryon Wright and Family - Steve Douglass
the late Ace Kary and Family - Fred Arrow Jr.
the late Ed Ferguson and Family - SWA Corporation
Jennifer Sierra and Family - Dean Bromwich
Amber Plancarte and Family
Wes Colombe and Family - LeeAnn and Brian Stuart
Mark and Monica Seachris and Family
Jim and Deb Family - Darwin Unzelman
All Family, Friends, and Neighbors
HUNKA BROTHERS
Dan Minkel and Jamie Livermont

INTERMENT
Schmidt Family Cemetery
Norris, South Dakota
Guest Book
Sending prayers and hugs to my other family. James, Jeremy and Devin, Lisa, Chad, Taylor, Cole, and Ava Uhre. Suzanne and George Stathem
~ James A. Livermont (Jamie) (1/14/2022)
We were so sorry to hear of your loss. Our thoughts are with all of the family.
~ Linda (Fernen) Anderson Rapid City (1/13/2022)
~ Carol Waack Peterson Pierre, SD (1/11/2022)
Uncle Stork will be deeply missed
~ Troy Christensen San Francisco, CA (1/17/2022)
So. Dak. Sending prayers and hugs Lori and families. Love Suzanne and George Stathem.
~ Suzanne Stathem Rapid City (1/14/2022)
My condolences to Danny's wife, children, mother, and family. I am so sorry for your loss.
~ Donna Huber South Dakota (1/12/2022)
My family and I are grieving for the loss of your husband, father, and grandfather. Stork will be missed by so many.
~ Daniel Minkel Rapid City, South Dakota (1/14/2022)
My condolences, so sorry for your loss
~ Tyler Motsick Rapid City SD (1/17/2022)
It was a very nice service. Sending hugs your way.
~ Stephanie Caron Minnesota (1/17/2022)
Flowers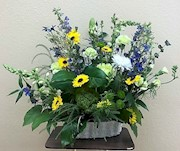 The Kary, Bartlet, Garmin, and Ran Families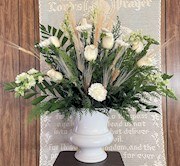 Daniel Minkel Family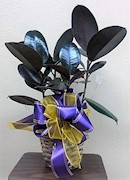 White River School Administration, Staff, and Students
Andy DuBray Family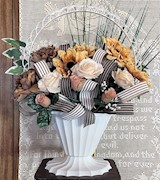 SWA - BOC and Staff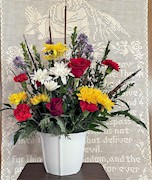 The Todd County Exceptional Education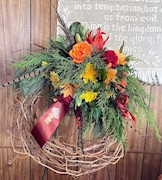 Family - "Son"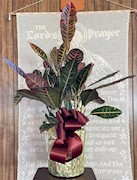 Brant, Rae, Anita, and Families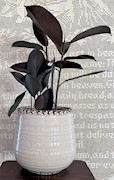 The Bowan Family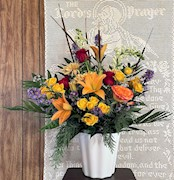 Troy, Tamica, and Preston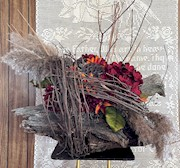 Monica and Mark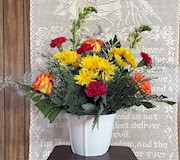 Phyllis Ferren and Family
Claurinda and Cameron; Chasidy and Casey; Chance and Shanice; Eddie and Faly; and Families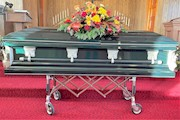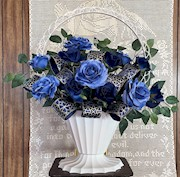 SWA - BOC and Staff