Lori Rieckman

of Philip, South Dakota, died on Friday, May 19, 2023
at Hans P. Peterson Memorial Hospital in Philip at the age of 54
Lori Lee Shippy was born September 6, 1968, in Gregory, SD to Chandlor and Judy (Stroschine) Shippy, joining brother Todd. She was raised on the family farm south of Colome, SD and graduated from Colome High School in 1986. While in high school, Lori was active in cheerleading and track. Her medley relay team still holds the school record in Colome.

Lori attended South Dakota State University and graduated in 1990 with a bachelors degree in Economics. Lori married Jeff Rieckman on May 23, 1992, in Aurora, SD. Over the years she held many different jobs including Johnson Jewelers in Brookings, DeSmet Farm Mutual in DeSmet, Jones Bottle & Vet in Philip, Deluxe Harley Davidson in Gillette, WY, Al's Oasis in Chamberlain, and then most recently was welcomed back at The Bottle & Vet in Philip. Lori found great joy in finding bargains at thrift stores and enjoyed excursions (trips) with friends.

Grateful for having shared in her life are her husband Jeff, Philip; father Chandlor and step-mom Gertrude Shippy of Colome; brother Todd (Janette) Shippy of Colome; sisters-in-law Julie (the late Jim) Schweitzer-Rieckman-Caron of Estelline; Colleen (Roger) Brown of Brookings; Jean (Joel) Haar of Mankato, MN; Kathy (Dave) Dargatz of Watertown; brothers-in-law Terry (Patsy) Rieckman of Salem; Dennis (Kathy) Rieckman of Sioux Falls; Tom (Sue) Rieckman of Columbus, NE; and John (Marita) Rieckman of Parkston; and numerous nieces, nephews, and friends.

Lori was preceded in death by her mother Judy (Stroschine) Shippy; her mother and father-in-law, Arnold and Helen Rieckman; and a brother-in-law Jim Rieckman.

Memorial visitation will be held from 5-7 p.m. Wednesday, May 24 at the Philip High School Fine Arts Building, with a prayer service at 6:30 p.m.

Memorial services will be held at 11:00 a.m. Thursday, May 25 at the Philip High School Fine Arts Building, with Pastor Kathy Chesney officiating.

Interment will be at a later date at the Colome Cemetery.

Cards and memorials may be sent to P.O. Box 304, Philip, SD 57567.
Service Details
MEMORIAL VISITATION
Wednesday, May 24, 2023 - 5-7 p.m.
Philip High School Fine Arts Building
Philip, South Dakota

PRAYER SERVICE
Wednesday, May 24, 2023 - 6:30 p.m.
Philip High School Fine Arts Building
Philip, South Dakota

MEMORIAL SERVICE
Thursday, May 25, 2023 - 11:00 a.m.
Fine Arts Gym
Philip, South Dakota

CLERGY
Pastor Kathy Chesney

MUSIC
Barb Bowen - Pianist
Congregational Hymns
"How Great Thou Art"
"What a Friend We Have in Jesus"

USHERS
Brock Slovek - Bo Slovek
Tanner Peterson - Logan Raab

HONORARY PALLBEARERS
Ray Smith - Don Ravellette - Scott Brech
Bill Slovek - John Knutson - Marion Matt - Troy Olson

INTERMENT AT A LATER DATE
Colome Cemetery
Colome, South Dakota
Guest Book
Lori was an awesome lady, we so enjoyed having her wait on us. If she did not have the right color shirt we wanted, she would get one. Always had a smile on her face. Joann and her would sweep sidewalks side by side on some mornings at work. Hold on to all the memories. She will be missed by many.
~ Les & Joann Pearson Philip, SD (5/23/2023)
Jeff,
So sorry for your loss. Prayers for her peace in God's heavenly kingdom.
~ Melissa Boetel Schweiss Rapid City (5/26/2023)
To all of Lori's family- We are saddened that Lori's time here was so short. She was one of those constants that we get used to seeing and find comfort in knowing that it's 'just another day' and 'there's Lori at B&Vet.' Carson enjoyed his time with her and Irvin during his work study days. She had an easy rapport with whomever she was spending time. We appreciated that she was always happy to help you and had a smile. She was a helluva salesperson...she got Jason to buy me jewelry for Christmas, first time in 30 years! I know you will miss her quiet, steadfast way. We will be thinking of you all in the coming days. Bless her. Jeff, you are on our hearts as you journey through this loss. The community is here to help.
~ Vonda and Jason Hamill Milesville, SD (5/22/2023)
Lori was one of the sweetest ladies and she will be greatly missed. We pray you find comfort in knowing she is pain free and forever your guardian angel now. God bless you all during this difficult time.
~ Tucker & Jess Smith Grindstone (5/23/2023)
Jeff, so sorry for your loss. Prayers for you and your family. May Lori rest in peace.
~ Gerri Eide Gettysburg (5/21/2023)
Jeff and Shippy family, I regret not being able to attend the services in person, but I am grateful I was able to see the service and the family from afar. I loved learning more about Lori from the stories people shared and the love they expressed. I am so lucky to have her as an aunt.
~ Margaret Rieckman (5/26/2023)
Jeff and Shippy Family,
We send our deepest sympathies. May your precious memories of Lori sustain you in the days to come. Our prayers are with You.
~ Glenn & Cindy Sealey Colome, SD (5/21/2023)
Sending many prayers for you all at this time of loss. She will be greatly missed. May God be with you all.
~ Barb Bowen (5/20/2023)
Jeff, I am so sorry to hear about your loss. On behalf of Jones County Schools, know that we are thinking of you.
~ David Colberg Murdo, SD (5/22/2023)
Jeff, Our sympathy and prayers to you and your families.
~ Kelly and Diana McGregor Kimball (5/24/2023)
Jeff and family,
So sorry for your loss. May you find peace and comfort from each other during this time.
~ Dawn Vanderheiden Platte/Kimball (5/20/2023)
Our deepest sympathies Jeff. Enjoyed working with Lori @ DSFM. She will missed.
~ Pam & Alan Hojer Lake Preston (5/22/2023)
Jeff, we're so sad to know of Lori's passing. God bless her sweet soul and strengthen you in the days ahead.
~ Glenn & Rita OConnell Philip (5/24/2023)
OUR PRAYERS ARE WITH YOU DURING THIS TIME, LORI WAS A SPECIAL ONE IN A MILLION, PERSON.
~ TEDDY LOUISE PHILIP (5/20/2023)
Flowers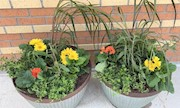 Kimball School District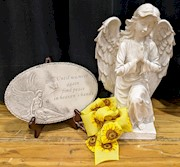 The Schweitzer Family - Joann, Terry, Patty, Steve, Pam, Ronnie, and Joel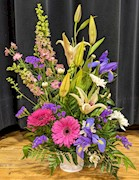 Michael and Geraldine; Geraldine; Tom and Pam; John and Karen; and Keith and Cindy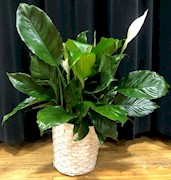 Allen, Andrea, Millie, and Nixon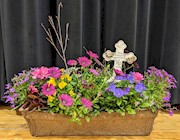 The Kratzs; the Hiltons; the Cucks; and the Munsons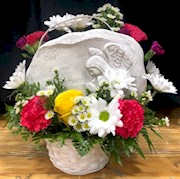 Brock, Ashley, and Girls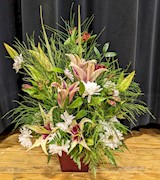 The Wall School District Staff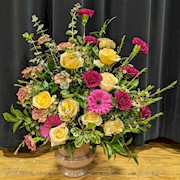 Herman Hunting Group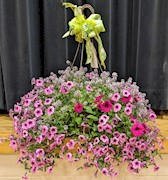 Dennis, Kathy, Terra, Chris, Garrett, Nicole, and Family and Lindsey and Justin Kitchen and Family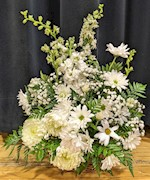 Tim and Linda Larson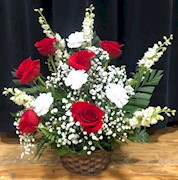 Don, Debbie, and Steakhouse employees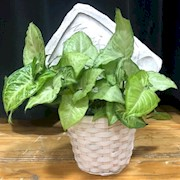 The VanWinkles: Justin and Lisa; Tanner and Kayla; and Allisan and Weston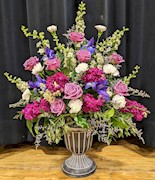 Terry, Patsy, and Family; Dave, April, Missy, Travis, Christy, Brian, and Tim; and great-nieces and nephews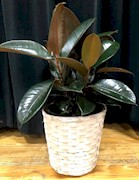 The McCook Central FFA
Chuck and Julie Rieckman; Caron, Gene, and Sydney Slovka; AJ, Alycia, and Bailey Rieckman; and Byron Rieckman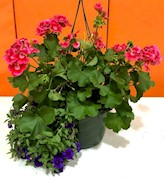 Badlands Brawlers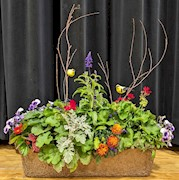 The Kratzs; the Hiltons; the Cucks; and the Munsons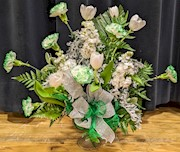 CHS Class of 1986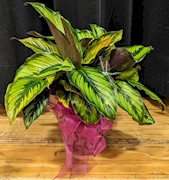 Dakota Country Pharmacy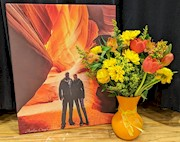 Your Travel Buddies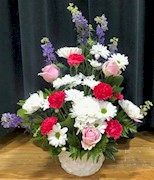 Animal Health International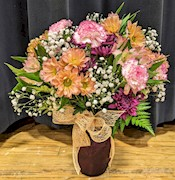 Tucker and Jessica Smith and Family
Colleen, Roger, and Family; Tom, Sue, and Family; Jean, Joel, and Family; John, Marita, and Family; and Kathy, Dave, and Family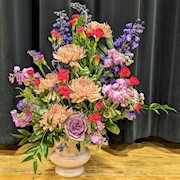 Kieth and Deb Smith; Chancie and Aaron; Chasidy and Radley; Lincoln and Ella; and Colby and Cody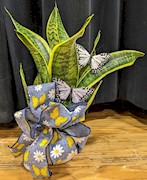 The Sunshine Fund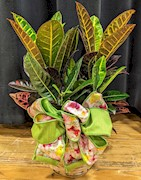 South Dakota Association of Agriculture Educators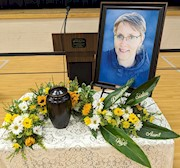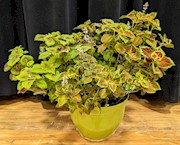 Mike and Shar Moses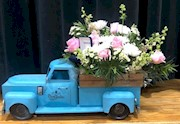 Diane and Paulette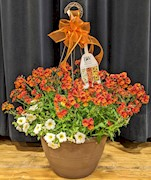 Dan and Cindy Hauk
Haakon School District
Pat Trask Families