Chuck Bowen

of Box Elder, South Dakota, formerly of Philip, died on Saturday, June 3, 2023
at Monument Health in Rapid City at the age of 75
Charles Richard "Chuck" Bowen was born December 23, 1947, in Philip, South Dakota, the son of Odie Dale and Juanita (Evertt) Bowen. Chuck was raised in Philip and attended Philip High School. He later worked at White Thunder Ranch in Milesville for a year than worked for Fortune's. He later started work at Scotchman Industries in the fall of 1967. After retiring from Scotchman Industries, Chuck worked for the South Dakota Highway Department and Hart Ranch.

Chuck was united in marriage to Linda Watkins on February 7, 1973 in Kadoka, South Dakota. They just recently celebrated their 50th wedding anniversary. Chuck and Linda made their home in Philip until 2000, when they purchased land by Nemo and he and Linda built their own home. He later sold his place to be a full-time RV'er and to retire and enjoy life.

Chuck enjoyed hunting, fishing, and riding motorcycles and wood-working. He did a lot of small engine work for numerous people in the Philip area.

Survivors include his wife Linda; a daughter Kimberly Taylor of Woodinville, Washington; two grandchildren Chelsie Rae (LJ Kostaneski) and Zachary Joe Taylor of Rapid City; five sisters Dorothy Parkes of Arizona, Vicki White of Houston, TX, Brenda Noack of Texas, Connie Schlim of Philip, and Marla Boyd of Philip; a special cousin Ky and Barb Bowen; and special friends Hugh and JoAnn Hart, Mike and Jody Bahnmaier, Ray and Mary Lou Pierce, and Lyle and Sally Heinrich; and a host of other relatives and friends.

Chuck was preceded in death by his parents; a brother Bob Bowen; a sister Teresa Miller; and a special friend Donnie Schaefer.

Memorial services will be held 11:00 a.m. Wednesday, June 14, at the Rush Funeral Home in Philip, with Barb Bowen as officiant.
Service Details
CELEBRATION OF LIFE SERVICE
Wednesday, June 14, 2023 - 11:00 a.m.
Rush Funeral Home
Philip, South Dakota

OFFICIANT
Barb Bowen

HONORARY PALLBEARERS
Bill Winegar - Lyle Heinrich
Mike Bahnmaier - Ky Bowen
Raymond Pierce - Curt Arthur - Skip Klieman
Guest Book
We are so sorry to hear about Chuck. You will be in our prayers. When we camped at Rock Shadows we enjoyed being with you and Chuck. Our dogs got along good also.
~ Perry and Carol Verbeek From MI and AZ (6/5/2023)
Linda, I am so sorry to hear that Chuck passed I enjoyed meeting you both this past winter in AZ. Enjoyed visiting with Chuck and checking out his current projects he was working on, my little rocker will always be a reminder of him. Wish I could have known him longer as he had alot of stories to tell. My deepest sympathies to you and your family. Remember all the good times, they will carry you through.
~ Vicki Vining Fedora, SD (6/5/2023)
Thoughts and prayers to you and family.
~ Linda McCoy Huron, SD (6/5/2023)
Prayers to the Bowen families. May the love of family and friends help comfort you in the days ahead.
~ Karen Webb Rapid City SD (6/6/2023)
Sorry to hear that Chuck passed away. Lois and I have often thought of the two of you. You will miss Chuck, but remember, you will again be with him someday. In the meantime, take care.
~ Al & Lois Vogele 8867 Schroeder Rd. (6/10/2023)
We are thinking of you folks during this difficult time. Chuck was quite a guy, we both knew him since high school. Hold on to all the memories.
~ Les & Joann Pearson Philip, SD (6/6/2023)
I'm sorry to hear about Chuck. My thoughts are with you.
~ Linda Votroubek McGivern Marion Iowa (6/5/2023)
So sorry to hear about Chuck
~ Tom Struble Philip (6/6/2023)
52302
~ Linda Votroubek McGivern Marion, Iowa (6/5/2023)
Flowers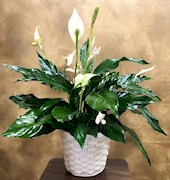 Kadoka Nursing Home Residents, Staff, and Board of Directors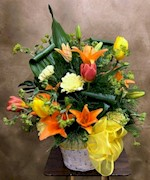 Research Family
Ray and MaryLou