Sally Ehlers

of Midland, South Dakota, died on Wednesday, October 30, 2019
at the Hans P. Peterson Memorial Hospital in Philip at the age of 78
Sally Ann Nemec was born November 7, 1940, in Pierre, South Dakota, the third of six children born to Ernest and Bessie (Sheeley) Nemec. She attended school in Midland and graduated in 1958. She was homecoming queen her senior year.

     
After Sally graduated, she packed up her Opal went to airline school in Nebraska. Because of the airline strike, she moved to Jasper, Indiana, to work for a radio company. Soon she moved back to Midland and went to nursing school in Pierre to be an LPN. It's there that she met Don on a substitute blind date. They were married on February 11, 1961, in Midland, SD, on a bright, sunny 60-degree day! They raised four children. They were her pride and joy, unique in their own way.
    

Sally worked for her brother Ernie at Ernie's Building Center for many years while her children attended school in Midland.  She knew every little thing that someone could possibly ask for at a hardware store, even if they asked for that thingamajig.
    

Don and Sally began polka dancing many years ago. It took a little work to teach Don, but they soon became graceful dancers and met many, many friends over the years. 


Sally could not give up her love for the medical field and worked very hard to become an EMT and was involved in the Midland Ambulance Service for many years. She was nominated EMT of the Year in 2007.
    

Sally loved all seven grandchildren and three great grandchildren and treated them all the same. She made quilts for all seven grandchildren as they graduated from high school and didn't miss one graduation ceremony. Every spring, she enjoyed planting flowers in her pots on her deck and flower beds.  She also enjoyed many trips across the ranch with Donnie.


Sally and Don enjoyed traveling and visiting friends and family. She and Don went on a polka cruise and attended many polka fests. She enjoyed the PBR with Rory and attending plays with her daughters, granddaughters, and great granddaughters; and enjoyed a Vikings game and a Twins game.
    

Survivors include her husband Don; four children Donnie (Bonnie) Ehlers of Midland, Cheryl (Marty) Hook of Mobridge, Rory Ehlers of Ft. Pierre, and Pam Cook of Mitchell, Nebraska; seven grandchildren Rachel (Jake) Ritzman, Devon (Haley) Ehlers, Dixie Ehlers, Stephanie Gisi, Hunter Hook, Nicolette Cook, and Walker Cook; three great-grandchildren twins Alexis and Madison, and Brody Gisi; four siblings Ernest (Laurel) Nemec of Midland, Judy Fosheim of Midland, Tom (Theresa) Nemec of Cannon Falls, Minnesota, and John (Linda) Nemec of Midland; and a host of other relatives and friends.
    

Sally was preceded in death by her parents; a grandson Dylan Ehlers; a granddaughter Cassidy Cook; a son-in-law Morgan Cook; a sister Teresa McLaughlin; and two brother-in-laws Mac McLaughlin and Johnny Fosheim.
    

A memorial will be set up for "Pens & Pads from Sally" to provide baskets at hospitals and waiting rooms for donations of pens, notepads, sticky notes.

Visitation will be held from 5-7 p.m. with a prayer service at 7 p.m. on Friday, November 1, 2019 at St. William Catholic Church in Midland.

Mass of Christian Burial will be held 1 p.m. on Saturday, November 2, at St. William Catholic Church with Father Gary Oreshoski as celebrant with Deacon Lloyd Frein assisting.

Interment will follow at the Midland Cemetery.
Service Details
VISITATION
Friday, November 1, 2019 - 5-7 p.m.
St. William Catholic Church
Midland, South Dakota

PRAYER SERVICE
Friday, November 1, 2019 - 7 p.m.
St. William Catholic Church
Midland, South Dakota

MASS OF CHRISTIAN BURIAL
Saturday, November 2, 2019 - 1 p.m.
St. William Catholic Church
Midland, South Dakota

CELEBRANT
Father Gary Oreshoski
assisted by Deacon Lloyd Frein

MUSIC
Barb Jones - Vocalist

EUCHARISTIC MINISTER
Angie Doolittle

ALTAR SERVERS
Carson Daly - Dane Daly

READERS
Holly Nemec - Audrey Jones

PALLBEARERS
Devon Ehlers - Hunter Hook - Walter Cook - Brody Gisi
Ray McLaughlin - Larry McLaughlin - LeRoy McLaughlin
Kevin McLaughlin - Kyle Ehlers - Kerry Ehlers - Howard Ehlers
Aaron Ehlers - Kevin Ehlers - Darwin Ehlers - Jeff Ehlers

HONORARY PALLBEARERS
All Relatives and Friends in Attendance

INTERMENT
Midland Cemetery
Midland, South Dakota
Guest Book
I got to know Sally when she was accompanying Don to his cancer treatments in Rapid City back in 2009-2010. I was taking my dad at the same time, and so she and I passed the few minutes we had to wait, 5 days a week, for 6 weeks, in the waiting room...visiting. She was a wonderful woman, and so concerned for my dad! It was great to see Don handle those treatments and beat his cancer! I was sorry to read of Sally's passing and send my prayers to her whole family. She was a kind, caring lady.
~ Vonda and Jason Hamill Milesville, SD (10/31/2019)
I have lots of fond memories working alongside Aunt Sally in the afternoons at the hardware store. She lived with deep conviction and purpose. She did so many things to help the Midland community, from being an EMT to volunteering at the church. She was a woman of many talents and rarely sat idle! Sally loved dancing, cooking & baking, crafting, and quilting- and did all of them very well! I will miss visiting with her when I come home, but I like to imagine she is polka dancing on heaven's streets of gold! Whenever I hear a bell ring, I will continue to think of her :)
~ Becky Thompson Lakeville, MN (10/31/2019)
Sally was a high school classmate so we shared many memories from our time at the big, white, school on the hill. She was a cheerleader so she was always on the sideline of every football and basketball game. Sally always had interesting comments and a smile at social events we shared, especially at the Saturday night dances at the Legion Hall. On my later visits with her, often at class reunions, she obviously got great personal satisfaction from the help she provided to so many as an emergency medical technician.
~ Lawrence (Sonny) Merkle Seattle, WA (11/2/2019)
We wish to express our deepest sympathies during this difficult time. Our thoughts and prayers are with you all.
~ Steve Grosz Spring Creek, NV (10/31/2019)
Sending love and prayers to all the family of Sally Ehlers. Sorry I did not know sooner about the funeral.
~ Millie Schilling Aberdeen,SD (11/2/2019)
Prayers for strength and comfort for family and friends of Sally Ehlers. So sorry for your loss.
~ Ann Cvach Midland (10/31/2019)
Dear Ehlers Family
Although, I grew up knowing who Sally Ehlers was, I didn't know her until the past couple years. Sally was a kind, caring lady with a servant's heart. I loved listening to her talk about her life, work and dancing. I admired her love and devotion to Don. I am a better person having met her.
She leaves a beautiful legacy in her children and grandchildren.
May you feel the love of friends and family in your time of loss.
Hugs & Prayers
David, Michelle, Kelcey, Katie & Lukas Butler
~ Michelle Butler Philip (10/31/2019)
So sorry for your loss. Thoughts and prayers for here family.
~ Lana Bonhorst Carroll Pierre (11/1/2019)
I am so very sorry for your loss. You are all in my thoughts and prayers.
~ Kathy Larson LaDue Anamosa, IA (11/1/2019)
TX
~ Sandy Tolton Lobmeyer Adkins (11/6/2019)
Northern Mariana Islands
~ Christina M Zuccaro Tinian (10/31/2019)
Sally had such a servant's heart. She will be dearly missed. Blessings to her family. Celebrate her life and morn her loss.
~ Kathy Chesney Philip SD (10/31/2019)
Sorry for your lose. She always was willing to help anyone and will greatly be missed.
~ Brent and Julie Saucerman Lawton, Ok (11/7/2019)
We are so very sorry to learn about Sally's passing. We know she was so important to your family. She was so loved and will be incredibly missed. Prayers and hugs to you all.
~ Dean and Nancy Ritzman St Louis Park, MN (10/30/2019)
So sorry to hear of Sally's passing. She was sweet person. Our prayers and thoughts to the family.
~ Ralph & Cathy Fiedler Sturgis, S.D. (10/31/2019)
I am so sorry for your loss. Sally was a gem. Trips to the Ehlers' house growing up were always an adventure. She would let us roller skate in the basement and seemed to enjoy the ruckus we created showering us with wonderful snacks and always making us feel welcome.
~ April (Nemec) Meeker Spearfish, SD (11/1/2019)
I am so sorry for your loss. Sending prayers to her family.
~ Mary Jo Jones Midland, SD (11/1/2019)
Flowers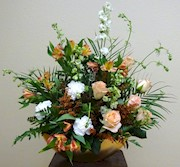 John and Linda Nemec and Tom and Theresa Nemec and Family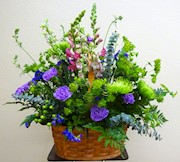 The Oleson, Nordstrom, and Selleck Families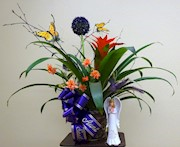 "Sister" "Aunt" - Judy Fosheim and her families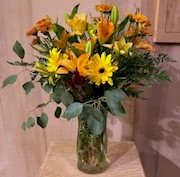 The Philip Hospital Staff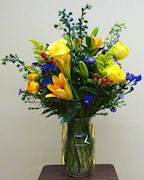 Nancy and Dean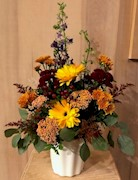 Shaylen Ferguson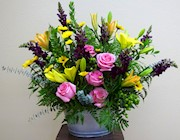 Hank and Connie Ehlers; Jeff and Susan Ehlers and Family; Kevin and Virginia Ehlers and Family; and Michelle Brown and Family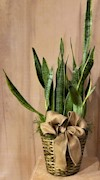 Vance, Kristin, Fayth, Jaydon, and Layne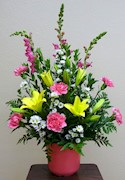 Ernie and Laurel Nemec; Randy and Holly and Family; Terry and Laura and Family; Rick and Sue and Family; Barby and Todd and Family; and Becky, Rob, and Josiah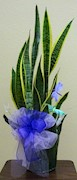 1st National Bank - Angel and Sherrie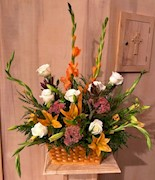 Midland Food and Fuel - Clint and Brenda Jensen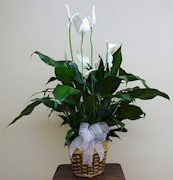 Walwroth County Highway Department Employees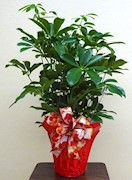 Midland area E.M.S. fellow crew members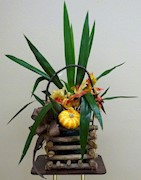 Cousins: Gary, Mary, Charlotte, and Families
Class of 1981
Philip Health Services staff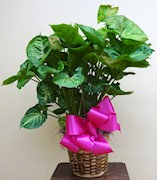 Pierre District Court and Clerks Office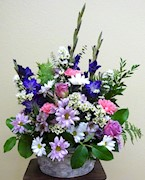 PeeWee and Peggy; Toby and Family; J'Nai and Duane and Family; and Jared and Family
Marvin, Debbie, Matt, Bridget, and Macaela Karnick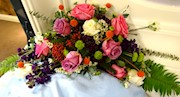 Family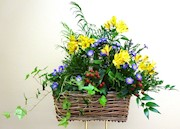 Philip Nursing Home Staff