Barbara Fuller

of Rapid City, South Dakota, died on Tuesday, May 16, 2023
at her home in Rapid City at the age of 76
Barbara Jean Fuller (Horton), age 76, transitioned from her broken body to the glory of God's Kingdom on May 16, surrounded by family and animal guardians. Born May 23, 1946 in Wall, SD to Virgil and Lillian Horton, she grew up on the family ranch south of Quinn and graduated from Wall High School in 1964.

Barb graduated from Augustana in Sioux Falls in 1968, majoring in English and receiving her teaching certificate. She thoroughly enjoyed her time as an Augie Viking, especially being in the band. Later she earned her MS in English Literature from the University of Nebraska Omaha.

She met Terry Fuller in Spearfish while attending Summer School and they were married August 17, 1968. They were partners in life, loving and caring for each other for more than 54 years.

While Terry finished his engineering degree, Barb taught English at West Jr. High in Rapid City. They moved to Omaha, NE and then a short stint in Ft. Belvoir, VA before moving back to Omaha for 30 years to raise their family. Barb was an active and loving Mom to their 3 children Kim, Rodd and Craig, in addition to foster children (and so many pets!).

Barb opened a piano studio in her home once her children were all in school and she taught piano lessons for many years. She also enjoyed learning and was always taking lessons and clinics and playing piano herself, especially on her beloved antique Grand.

Barb was creative and talented in many ways beyond music, always having a craft or hobby to keep her busy in addition to her flower gardens. Many friends and family have been gifted pieces of her crafts over the years and her home was always beautifully decorated.

She was always an avid reader, and when her eyesight dimmed she relied on the Talking Books program to keep feeding her love for books.

After she and Terry retired they moved back home to Western South Dakota, settling in Rapid City in 2003. She was active in her church, neighborhood and the Humane Society where she enjoyed comforting the cats awaiting adoption. She also enjoyed spending time with her seven grandsons, watching them grow into young men she was proud of.

While Barb was diagnosed with MS in the mid-80s, she never let it stop her from living the fullest life she could despite the steady progression over the years. Her life was shortened by a cancer that was diagnosed just 2 weeks before her death.

Survivors include her husband Terry; three children Kimberly (Dennis) Shannon of Lakeville, Minnesota, Rodd (Andrea) Fuller of Valley Center, Kansas, and Craig (Cathy) Fuller of Windsor, Colorado; seven grandsons Max and Alex Shannon, Colin, Ian, and Dylan Fuller, and Jack and Will Fuller; a brother Rick (Nancy) Horton of Wall, and a sister Kay (Terry) Dahlquist of Sioux City, Iowa; and a host of other relatives and friends.

Barbara was preceded in death by her parents Virgil and Lillian (Bagley) Horton.

Memorial services will be held 10:00 a.m. Friday, May 26, at South Canyon Lutheran Church (700 44th St) in Rapid City. Visitation will be one hour preceding the services at the church.

Luncheon will follow the services.

Graveside services will be held at 1:30 p.m. Friday, May 26, at the Wall Cemetery.

Memorials can go to the Humane Society of the Black Hills, or an organization of you choice.

Service Details
MEMORIAL SERVICE
Friday, May 26, 2023 - 10:00 a.m.
South Canyon Lutheran Church
Rapid City, South Dakota

CLERGY
Pastor Chris Baesler

MUSIC
Dr. Charles Canaan - Pianist
Ellen Shirley - Vocalist/Flutist
"Irish Blessing"
"In The Garden"

HONORARY PALLBEARERS
Max Shannon - Colin Fuller - Alex Shannon
Ian Fuller - Dylan Fuller - Jack Fuller - Will Fuller

GRAVESIDE SERVICE
Friday, May 26, 2023 - 1:30 p.m.
Wall Cemetery
Wall, South Dakota
Guest Book
Wonderful memories of you Barbara as well as the rest of the Gorton family.
~ Norm (Lynn) Klingbile Rio Communities, NM (5/23/2023)
I'm so sorry to hear about Aunt Barb
~ Chris Woodbury, MN (5/19/2023)
To all of Barb' family., So sorry to hear of Barb's passing. She was truly an inspiration and outstanding person. A wonderful class mate that I share many memories with. Prayers to you all.
Larry Gravatt
~ Larry Gravatt Hermosa (5/26/2023)
Terry so sorry for your loss. I know how important memories and family are, you will be ok. I know you have a strong family and friendships. Your Spartan families love you too,.
~ Jeff Glanzer Rapid City (5/24/2023)
Flowers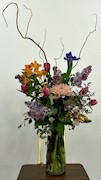 Black Hills 4-Wheelers
Hillard Wealth Solutions
Family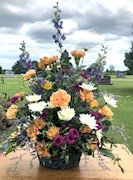 Class of 64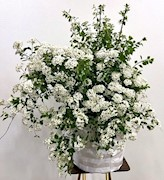 Candee Lee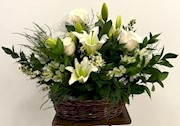 Virgil Williams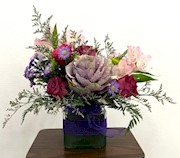 The Randalls