Debra "Debbie" Grimshaw

of Rapid City, South Dakota, died on Wednesday, June 7, 2023
at Monument Health in Rapid City at the age of 75
Debra Devee Grimshaw was born October 9, 1947, in Spearfish, South Dakota to Phil and Theresa (Heinz) Hammond. She graduated from Spearfish High School in 1965.

Debbie met her husband while working at a diner. She was united in marriage to Robert Charles Grimshaw on July 8, 1967, and to this union were born two daughters: Stacey and Marcinda.

Debbie started working at Sears when the girls began school. She retired from Sears after 35 dedicated years. After retirement Debbie spent a lot of time watching her grandkids and great grandkids in sports, other activities, and achievements. A few summers she helped her daughter Stacey at Stamper's selling jewelry during the rally and her grand son-in-law at Ace Hardware's greenhouse maintaining and watering the flowers, but most of her time was spent shopping for plants, planting and taking care of them thru the summer. Plants were her passion! She enjoyed shopping for plants with her daughters and friend, Beth.

She survived breast cancer five years ago and got to go to Hawaii, Las Vegas, St. Petersburg, Florida, and Austin, Texas to see her grandson, Alan. Over the years she had gone on many vacations, traveling to Calgary with her friend Marquittee, going to San Antonio with Heather, going to Las Vegas every year with her daughters and many other family vacations. Debbie loved traveling and any time someone would mention going on a trip, she had her suitcase packed.

She was creative with Flowers, decorating for the holidays and helping her daughter's and granddaughters with their wedding bouquets and center pieces. She loved to go out to eat with family and loved having an occasional Mai Tai or Red Beer.

Survivors include husband Robert "Bob"; daughters Stacey (Sonny Plugge) Genzlinger and Marcy (Steve) Odland; grandkids: Heather (Michael) Van Osdol; Alan Genzlinger; Bailey (Julian) Dunn; Drew Odland; Adam Odland; and Derek Odland; great-grandkids: Kaley, Oakley, Ryker, Audrey, Everly, Jordy, and Bryson; brother Kevin (Mary) Hammond; sister-in-law Karen Papcke; brother-in-law Bill Grimshaw; nieces and nephews: Mindy (Al), Mark, Kendra, Cory, Philip (Chelsea); and a host of other relatives and friends.

She cherished her cats Bodie, Winnie, Dahlia, and Baby.

She was preceded in death by her parents Phil and Theresa Hammond; brother Kris Hammond; brother-in-law Dave Papcke; sister-in-law Mary Grimshaw; and her in-laws Cletus and Marie Grimshaw and her cat Gus.

Memorial services will be held 10:00 a.m. Friday, June 16, at Behren's Wilson Funeral Home (632 St. Francis St.) in Rapid City, with visitation one hour preceding the services.

Interment will be held 11:30 a.m. Friday, June 16, at Black Hills National Cemetery near Sturgis.
Service Details
MEMORIAL SERVICE
Friday, June 16, 2023 - 10:00 a.m.
Behren's Wilson Funeral Home
Rapid City, South Dakota

CLERGY
Pastor Kathy Chesney

MUSIC
"How Can I Help You Say Goodbye"
"My Way"

PALLBEARERS
Alan Genzlinger - Derek Odland - Drew Odland
Adam Odland - Oakley McIntyre - Ryker Van Osdol

INTERMENT
Friday, June 16, 2023 - 11:30 a.m.
Black Hills National Cemetery
Sturgis, South Dakota
Flowers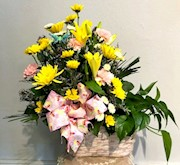 Darren and Mary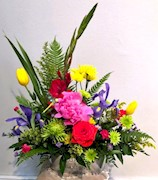 Tania Gonzalez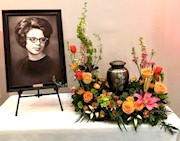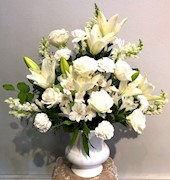 Dawn (Batterman) Curl; Madonna (Batterman) Daucum; Debbie (Batterman) Boetker; and Phillip Hammond
Your Courthouse Family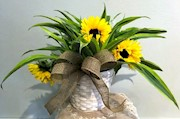 Marquittee, Shane, Shona, Newelly, and Sharon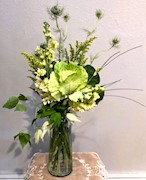 Jay and Katie Wieczorek (Odland)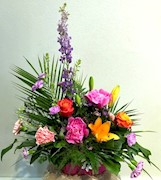 Lorie and Phil Eichert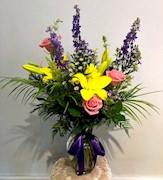 Your Family at Aspen FCU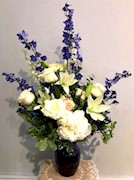 Machelle Knoll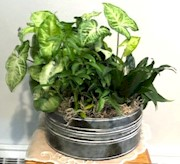 M.G. Oil Company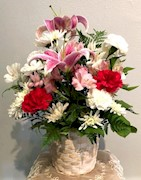 Mary and Kevin