Elnoris Schreiber

of New Underwood, South Dakota, died on Monday, April 9, 2018
at the Good Samaritan Center in New Underwood at the age of 79
Elnoris C. Schreiber was born October 27, 1938 at the family farm near Quinn with his Grandma Kjerstad helping with the delivery. He went to school at the country Bedner School through the 8th grade. He spent most of his life at the farm helping his mom and dad with the farm work.

Elnoris spent the last 11 years of his life at the Good Samaritan nursing home in New Underwood with his sister Elaine.

Elnoris was a very special person and loved by all his family.

Grateful for having shared his life are his brothers, Alvin and Christine Schreiber, Lawrence and Loretta Schreiber; sisters, Elaine Schreiber, Rose and Dennis Sloan; and numerous nieces and nephews.

Elnoris was preceded in death by his mother and father, sister Linda Garrison, sister-in-law Sharon Schreiber, nephew Boyce Garrison, and a great-niece Erika Weisz.

Funeral services will be held 11:00 a.m. on Tuesday, April 17, 2018 at the First Lutheran Church in Wall.

Interment will be at the Wall Cemetery.
Service Details
FUNERAL SERVICE
Tuesday, April 17, 2018 - 11:00 a.m.
First Lutheran Church
Wall, South Dakota

CLERGY
Pastor Christopher McCarthy

MUSIC
Mary Kay Wilson - Pianist
Congregational Hymns
"Rock of Ages"
"Crown Him With Many Crowns"
"I Know That My Redeemer Lives"

USHERS
B.J. Dartt - Tyrel Eisenbraun

PALLBEARERS
Ryan Weisz - Rob Weisz
Justin Schreiber - Rylee Schreiber

HONORARY PALLBEARERS
All Relatives and Friends in Attendance

INTERMENT
Wall Cemetery
Wall, South Dakota
Guest Book
You are all in our prayers. Your family was always very nice and good friends. Your brother is home now with the loved ones in Our Father's Home. God Bless You All till we all meet someday in his home.
~ Van & Cathy Simpfenderfer Wall, SD (4/13/2018)
We were so sorry to hear of Elnoris's passing. We remembered when Elnoris and Elaine would come to church at First Lutheran. They were always so nice. He is home now. You are all in our prayers.
~ Elden & Lillian Helms Creighton, SD (4/12/2018)
Lawrence & Schneibel families, you are in my thoughts and prayers. May God hold you all in his loving arms during your time of sorrow. God Bless!
~ Kitty Mihills Monke Regent, ND (4/12/2018)
Our thoughts and prayers are with you, Always.
~ Kari and Kendall Kjerstad Grand Junction CO (4/13/2018)
My deepest condolences to the Schreiber family and friends for the loss of your love one Elnoris please read God's wonderful promise for the loved ones we have lost in death to be fulfilled very soon right here on a brand new Paradise Earth by his son Jesus Christ it will give you hope and comfort during this difficult time Acts 24:15; John 5: 28,29; Revelation 21: 1-5.
~ Sacramenta Landrum 1570 east102st, apt4h (4/16/2018)
May God Bless and keep your family in his care.
~ Veva Wernke Wall SD (4/16/2018)
Flowers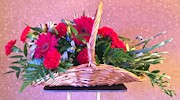 Mike and Misty Berg and Jeff and Jennifer Moran
Family - "Great Uncle"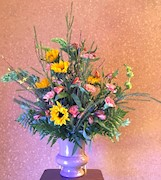 Nathan, Heather, Allie, and Natalie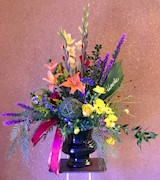 Family - "Uncle"
Kent and Steph Kjerstad and Family